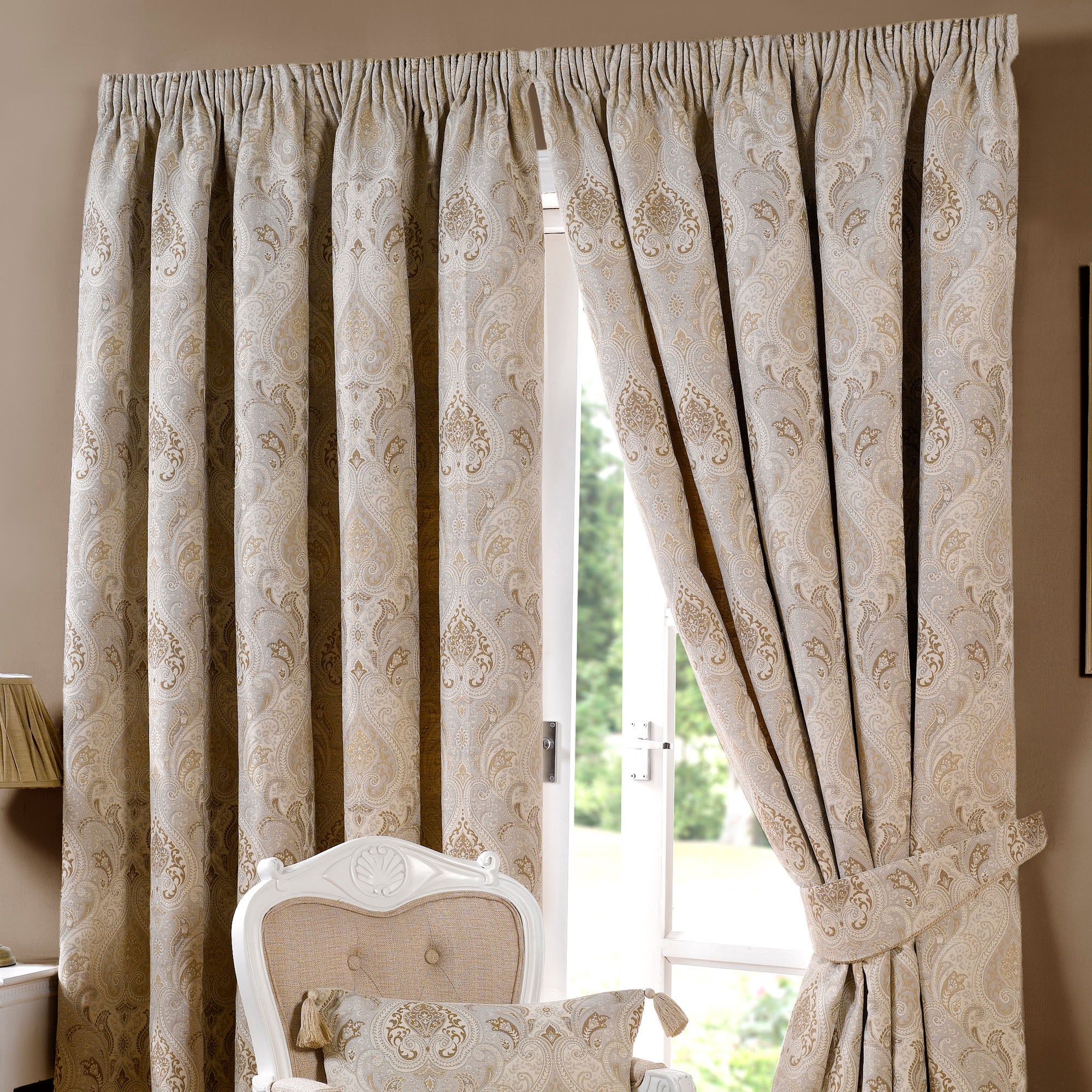 [ { "catentry_id" : "351346", "Attributes" : { "Colour_Beige":"1" , "Size_W 112cm (44inches) x Drop 137cm (54inches)":"2" }, "ItemImage" : "/wcsstore/StorefrontAssetStore/images/NoImageIcon.jpg", "ItemImage467" : "/wcsstore/StorefrontAssetStore/images/NoImageIcon.jpg", "ItemThumbnailImage" : "/wcsstore/StorefrontAssetStore/images/NoImageIcon.jpg" }, { "catentry_id" : "351347", "Attributes" : { "Colour_Beige":"1" , "Size_W 112cm (44inches) x Drop 182cm (72inches)":"2" }, "ItemImage" : "/wcsstore/StorefrontAssetStore/images/NoImageIcon.jpg", "ItemImage467" : "/wcsstore/StorefrontAssetStore/images/NoImageIcon.jpg", "ItemThumbnailImage" : "/wcsstore/StorefrontAssetStore/images/NoImageIcon.jpg" }, { "catentry_id" : "351348", "Attributes" : { "Colour_Beige":"1" , "Size_W 112cm (44inches) x Drop 228cm (90inches)":"2" }, "ItemImage" : "/wcsstore/StorefrontAssetStore/images/NoImageIcon.jpg", "ItemImage467" : "/wcsstore/StorefrontAssetStore/images/NoImageIcon.jpg", "ItemThumbnailImage" : "/wcsstore/StorefrontAssetStore/images/NoImageIcon.jpg" }, { "catentry_id" : "351349", "Attributes" : { "Colour_Beige":"1" , "Size_W 163cm (64inches) x Drop 137cm (54inches)":"2" }, "ItemImage" : "/wcsstore/StorefrontAssetStore/images/NoImageIcon.jpg", "ItemImage467" : "/wcsstore/StorefrontAssetStore/images/NoImageIcon.jpg", "ItemThumbnailImage" : "/wcsstore/StorefrontAssetStore/images/NoImageIcon.jpg" }, { "catentry_id" : "351350", "Attributes" : { "Colour_Beige":"1" , "Size_W 163cm (64inches) x Drop 182cm (72inches)":"2" }, "ItemImage" : "/wcsstore/StorefrontAssetStore/images/NoImageIcon.jpg", "ItemImage467" : "/wcsstore/StorefrontAssetStore/images/NoImageIcon.jpg", "ItemThumbnailImage" : "/wcsstore/StorefrontAssetStore/images/NoImageIcon.jpg" }, { "catentry_id" : "351351", "Attributes" : { "Colour_Beige":"1" , "Size_W 163cm (64inches) x Drop 228cm (90inches)":"2" }, "ItemImage" : "/wcsstore/StorefrontAssetStore/images/NoImageIcon.jpg", "ItemImage467" : "/wcsstore/StorefrontAssetStore/images/NoImageIcon.jpg", "ItemThumbnailImage" : "/wcsstore/StorefrontAssetStore/images/NoImageIcon.jpg" }, { "catentry_id" : "351352", "Attributes" : { "Colour_Beige":"1" , "Size_W 228cm (90inches) x Drop 137cm (54inches)":"2" }, "ItemImage" : "/wcsstore/StorefrontAssetStore/images/NoImageIcon.jpg", "ItemImage467" : "/wcsstore/StorefrontAssetStore/images/NoImageIcon.jpg", "ItemThumbnailImage" : "/wcsstore/StorefrontAssetStore/images/NoImageIcon.jpg" }, { "catentry_id" : "351353", "Attributes" : { "Colour_Beige":"1" , "Size_W 228cm (90inches) x Drop 182cm (72inches)":"2" }, "ItemImage" : "/wcsstore/StorefrontAssetStore/images/NoImageIcon.jpg", "ItemImage467" : "/wcsstore/StorefrontAssetStore/images/NoImageIcon.jpg", "ItemThumbnailImage" : "/wcsstore/StorefrontAssetStore/images/NoImageIcon.jpg" }, { "catentry_id" : "351354", "Attributes" : { "Colour_Beige":"1" , "Size_W 228cm (90inches) x Drop 228cm (90inches)":"2" }, "ItemImage" : "/wcsstore/StorefrontAssetStore/images/NoImageIcon.jpg", "ItemImage467" : "/wcsstore/StorefrontAssetStore/images/NoImageIcon.jpg", "ItemThumbnailImage" : "/wcsstore/StorefrontAssetStore/images/NoImageIcon.jpg" }, { "catentry_id" : "758506", "Attributes" : { "Colour_Beige":"1" , "Size_W 279cm (110inches) x Drop 137cm (54inches)":"2" }, "ItemImage" : "/wcsstore/StorefrontAssetStore/images/NoImageIcon.jpg", "ItemImage467" : "/wcsstore/StorefrontAssetStore/images/NoImageIcon.jpg", "ItemThumbnailImage" : "/wcsstore/StorefrontAssetStore/images/NoImageIcon.jpg" }, { "catentry_id" : "758507", "Attributes" : { "Colour_Beige":"1" , "Size_W 228cm (90inches) x Drop 274cm (108inches)":"2" }, "ItemImage" : "/wcsstore/StorefrontAssetStore/images/NoImageIcon.jpg", "ItemImage467" : "/wcsstore/StorefrontAssetStore/images/NoImageIcon.jpg", "ItemThumbnailImage" : "/wcsstore/StorefrontAssetStore/images/NoImageIcon.jpg" }, { "catentry_id" : "758508", "Attributes" : { "Colour_Beige":"1" , "Size_W 279cm (110inches) x Drop 182cm (72inches)":"2" }, "ItemImage" : "/wcsstore/StorefrontAssetStore/images/NoImageIcon.jpg", "ItemImage467" : "/wcsstore/StorefrontAssetStore/images/NoImageIcon.jpg", "ItemThumbnailImage" : "/wcsstore/StorefrontAssetStore/images/NoImageIcon.jpg" }, { "catentry_id" : "758509", "Attributes" : { "Colour_Beige":"1" , "Size_W 167cm (66inches) x Drop 274cm (108inches)":"2" }, "ItemImage" : "/wcsstore/StorefrontAssetStore/images/NoImageIcon.jpg", "ItemImage467" : "/wcsstore/StorefrontAssetStore/images/NoImageIcon.jpg", "ItemThumbnailImage" : "/wcsstore/StorefrontAssetStore/images/NoImageIcon.jpg" }, { "catentry_id" : "758510", "Attributes" : { "Colour_Beige":"1" , "Size_W 279cm (110inches) x Drop 228cm (90inches)":"2" }, "ItemImage" : "/wcsstore/StorefrontAssetStore/images/NoImageIcon.jpg", "ItemImage467" : "/wcsstore/StorefrontAssetStore/images/NoImageIcon.jpg", "ItemThumbnailImage" : "/wcsstore/StorefrontAssetStore/images/NoImageIcon.jpg" } ]
Novello Beige Lined Pencil Pleat Curtains
Novello Beige Lined Pencil Pleat Curtains
is rated out of
5
by
51
.
Rated

4

out of

5
by
Fra
from
Very stylish!
Bought these curtains few weeks ago for bedroom patio doors mainly to control drafts. Great weight and so far working well. Only downside they are shedding quite a few loose threads.
Date published: 2017-10-08
Rated

5

out of

5
by
janet
from
just what I was looking for!
Changed colour scheme and these were just a perfect for the new look.
Date published: 2017-08-03
Rated

5

out of

5
by
Lorna
from
Excellent Service
They were ordered by my friend and the staff have accommodated her request and have given excellent customer service to us both.
Date published: 2017-07-22
Rated

5

out of

5
by
Wendy
from
love love love these curtains
Lovely curtains. Stunning design and great quality at a reasonable price.
Date published: 2017-07-03
Rated

1

out of

5
by
AM61
from
Again poor workmanship
Luckily for me i bought this pair of curtains to make cushion covers and tie backs with, The disassembly of them was easy as the finish is so poor. No overlocking of seams, quite a long stitch length so easy unpicking. Lots of frayed edges. I see they are no longer on sale. If thinking of buying these take them to the cutting table in store take them out of packaging and inspect the seams inside and out, one dry clean and these would be good for nothing.
Date published: 2017-06-30
Rated

1

out of

5
by
AMuflahi
from
Shoddy workmanship
Well we have been decorating the lounge and had spent ages searching for the right fabric/curtains, found these Novello curtains from Dunelm and thought perfect, collected them on Friday, traffic awful going to the store and as I don't do driving that far very often found it quite a trek. Anyway go to prepare said curtains, fjnd loose threads hanging out by seam and inside the lining turned them inside out and the pictures below tell the story. Ready made curtains in the sale £100 a pair. Disgraceful workmanship and just think how many pairs have been sold in the U.K. And people not aware, I have finished them off , overlocked and trimmed seams so they won't fall apart when dry cleaning is needed. Haven't taken them back as I wanted the lounge finished. I feel bad for those people who have unknowingly bought them and haven't found the faults i.e.: unfinished seams! Don't clean them as they will be useless after! Contacted customer service to let them know and to get them to look at their products poor workmanship which don't equate to their prices. Received this reply, Thank you for getting in touch about your curtains that you bought in store. I'm sorry to hear that they were not finished as we would have expected. I'm sorry I'm unable to do a discount or replacement on the curtains as they were bought in store and so would need to be returned to the store. I'm happy to send you out a £10 gift card as a gesture of good will which would be valid up to 2 years and can be spent in any of our stores. If you would like to accept my offer please reply to my message with your address. I have sent you pictures to our Product Team and they will send this back to the suppliers. Kind regards. Have declined the £10 lol!
Date published: 2017-06-19
Rated

3

out of

5
by
Keith
from
disappointing
A pair of mismatched curtains. Should have opened the pack in store as its a 60 mile rpound trip. Much darker than anticipated. Very creased and still there after nearly 3 weeks. Unable to make a return journey to exchange,
Date published: 2017-04-09
Rated

5

out of

5
by
jo
from
Beautiful heavy curtains
I've loved these curtains since I saw them in store having 2 bug windows did make them rather expensive however decided to treat myself after Christmas, delighted with them although my last curtains were Dorma also from dunelm not anywhere near as good quality as the Novello ones but look very similar so not a huge difference I feel I maybe should of chose a different colour as no one has really noticed a change in my lounge, however this certainly is nothing to do with the overall quality and look of the curtains I love them they are just so beautifully made and can see straight away the excellent heavy weight and quality. They were delivered beautifully packed so required no ironing either. Definitely recommend the Novello
Date published: 2017-01-20
Hi There, Can I get this curtain get 'made to measure'. Thanks. Regards Raaj
Hi, thanks for your question. I am sorry, but the only fabrics which we offer for made to measure products online can be found here: http://www.dunelm-mill.com/webapp/wcs/stores/servlet/ProcessMadeToMeasureRequest?storeId=10551&step=1&categoryId=11-79980&startCategoryId=35-77969&catalogId=14100. You can put in your measurements on the website to get a quote, or go into your local store, where they may have a wider range of fabrics. I hope this helps, thanks.
Date published: 2015-07-17