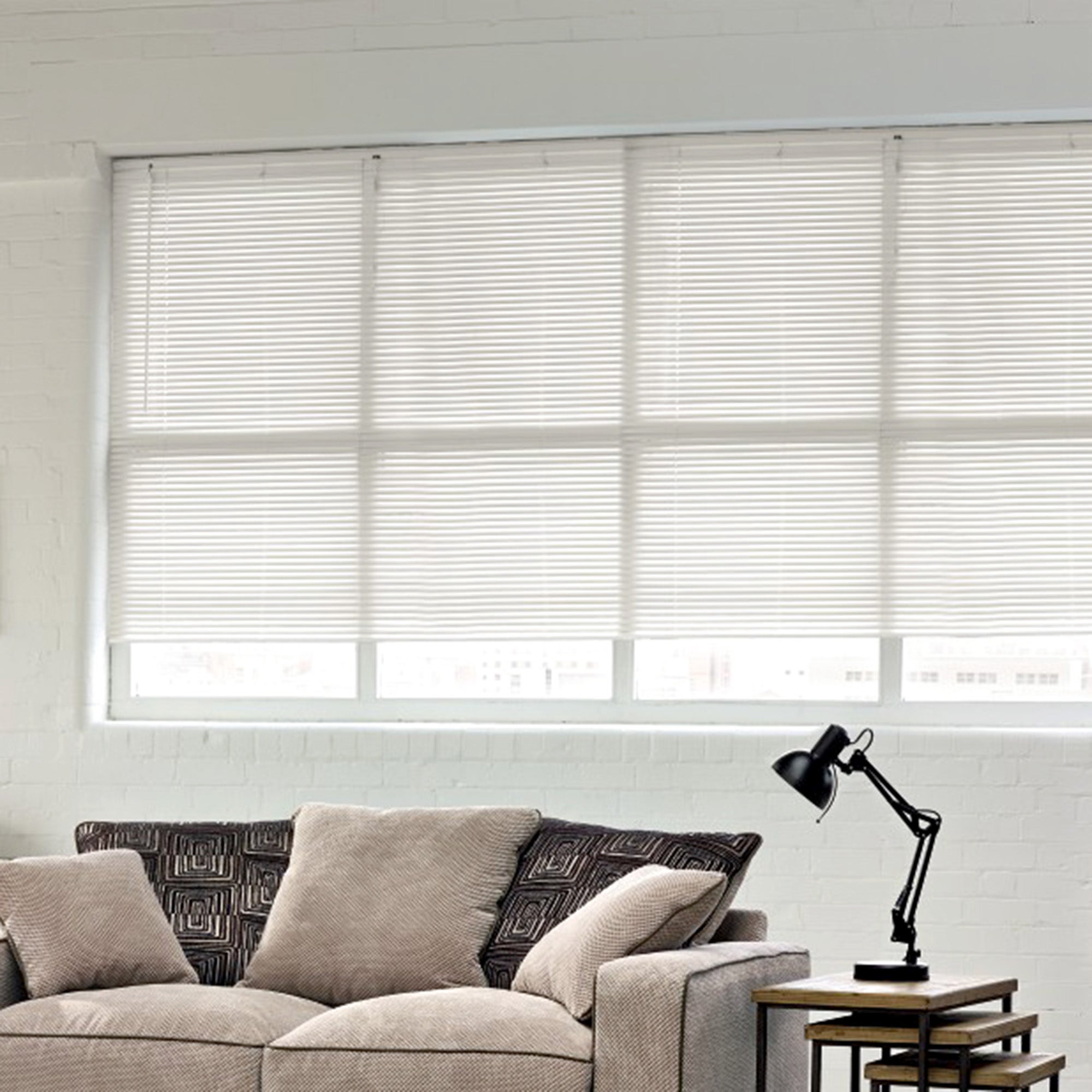 [ { "catentry_id" : "349560", "Attributes" : { "Colour_Silver":"1" , "Blind Size_Drop 160cm (63inches) x W 60cm (24inches)":"2" }, "ItemImage" : "/wcsstore/StorefrontAssetStore/images/NoImageIcon.jpg", "ItemImage467" : "/wcsstore/StorefrontAssetStore/images/NoImageIcon.jpg", "ItemThumbnailImage" : "/wcsstore/StorefrontAssetStore/images/NoImageIcon.jpg" }, { "catentry_id" : "349561", "Attributes" : { "Colour_Silver":"1" , "Blind Size_Drop 160cm (63inches) x W 75cm (30inches)":"2" }, "ItemImage" : "/wcsstore/StorefrontAssetStore/images/NoImageIcon.jpg", "ItemImage467" : "/wcsstore/StorefrontAssetStore/images/NoImageIcon.jpg", "ItemThumbnailImage" : "/wcsstore/StorefrontAssetStore/images/NoImageIcon.jpg" }, { "catentry_id" : "349562", "Attributes" : { "Colour_Silver":"1" , "Blind Size_Drop 160cm (63inches) x W 90cm (36inches)":"2" }, "ItemImage" : "/wcsstore/StorefrontAssetStore/images/NoImageIcon.jpg", "ItemImage467" : "/wcsstore/StorefrontAssetStore/images/NoImageIcon.jpg", "ItemThumbnailImage" : "/wcsstore/StorefrontAssetStore/images/NoImageIcon.jpg" }, { "catentry_id" : "349563", "Attributes" : { "Colour_Silver":"1" , "Blind Size_Drop 160cm (63inches) x W 105cm (42inches)":"2" }, "ItemImage" : "/wcsstore/StorefrontAssetStore/images/NoImageIcon.jpg", "ItemImage467" : "/wcsstore/StorefrontAssetStore/images/NoImageIcon.jpg", "ItemThumbnailImage" : "/wcsstore/StorefrontAssetStore/images/NoImageIcon.jpg" }, { "catentry_id" : "349564", "Attributes" : { "Colour_Silver":"1" , "Blind Size_Drop 160cm (63inches) x W 120cm (48inches)":"2" }, "ItemImage" : "/wcsstore/StorefrontAssetStore/images/NoImageIcon.jpg", "ItemImage467" : "/wcsstore/StorefrontAssetStore/images/NoImageIcon.jpg", "ItemThumbnailImage" : "/wcsstore/StorefrontAssetStore/images/NoImageIcon.jpg" }, { "catentry_id" : "349565", "Attributes" : { "Colour_Silver":"1" , "Blind Size_Drop 160cm (63inches) x W 150cm (60inches)":"2" }, "ItemImage" : "/wcsstore/StorefrontAssetStore/images/NoImageIcon.jpg", "ItemImage467" : "/wcsstore/StorefrontAssetStore/images/NoImageIcon.jpg", "ItemThumbnailImage" : "/wcsstore/StorefrontAssetStore/images/NoImageIcon.jpg" }, { "catentry_id" : "349566", "Attributes" : { "Colour_Silver":"1" , "Blind Size_Drop 160cm (63inches) x W 180cm (71inches)":"2" }, "ItemImage" : "/wcsstore/StorefrontAssetStore/images/NoImageIcon.jpg", "ItemImage467" : "/wcsstore/StorefrontAssetStore/images/NoImageIcon.jpg", "ItemThumbnailImage" : "/wcsstore/StorefrontAssetStore/images/NoImageIcon.jpg" }, { "catentry_id" : "349567", "Attributes" : { "Colour_White":"1" , "Blind Size_Drop 160cm (63inches) x W 60cm (24inches)":"2" }, "ItemImage" : "/wcsstore/StorefrontAssetStore/images/NoImageIcon.jpg", "ItemImage467" : "/wcsstore/StorefrontAssetStore/images/NoImageIcon.jpg", "ItemThumbnailImage" : "/wcsstore/StorefrontAssetStore/images/NoImageIcon.jpg" }, { "catentry_id" : "349568", "Attributes" : { "Colour_White":"1" , "Blind Size_Drop 160cm (63inches) x W 75cm (30inches)":"2" }, "ItemImage" : "/wcsstore/StorefrontAssetStore/images/NoImageIcon.jpg", "ItemImage467" : "/wcsstore/StorefrontAssetStore/images/NoImageIcon.jpg", "ItemThumbnailImage" : "/wcsstore/StorefrontAssetStore/images/NoImageIcon.jpg" }, { "catentry_id" : "349569", "Attributes" : { "Colour_White":"1" , "Blind Size_Drop 160cm (63inches) x W 90cm (36inches)":"2" }, "ItemImage" : "/wcsstore/StorefrontAssetStore/images/NoImageIcon.jpg", "ItemImage467" : "/wcsstore/StorefrontAssetStore/images/NoImageIcon.jpg", "ItemThumbnailImage" : "/wcsstore/StorefrontAssetStore/images/NoImageIcon.jpg" }, { "catentry_id" : "349570", "Attributes" : { "Colour_White":"1" , "Blind Size_Drop 160cm (63inches) x W 105cm (42inches)":"2" }, "ItemImage" : "/wcsstore/StorefrontAssetStore/images/NoImageIcon.jpg", "ItemImage467" : "/wcsstore/StorefrontAssetStore/images/NoImageIcon.jpg", "ItemThumbnailImage" : "/wcsstore/StorefrontAssetStore/images/NoImageIcon.jpg" }, { "catentry_id" : "349571", "Attributes" : { "Colour_White":"1" , "Blind Size_Drop 160cm (63inches) x W 120cm (48inches)":"2" }, "ItemImage" : "/wcsstore/StorefrontAssetStore/images/NoImageIcon.jpg", "ItemImage467" : "/wcsstore/StorefrontAssetStore/images/NoImageIcon.jpg", "ItemThumbnailImage" : "/wcsstore/StorefrontAssetStore/images/NoImageIcon.jpg" }, { "catentry_id" : "349572", "Attributes" : { "Colour_White":"1" , "Blind Size_Drop 160cm (63inches) x W 150cm (60inches)":"2" }, "ItemImage" : "/wcsstore/StorefrontAssetStore/images/NoImageIcon.jpg", "ItemImage467" : "/wcsstore/StorefrontAssetStore/images/NoImageIcon.jpg", "ItemThumbnailImage" : "/wcsstore/StorefrontAssetStore/images/NoImageIcon.jpg" }, { "catentry_id" : "349573", "Attributes" : { "Colour_White":"1" , "Blind Size_Drop 160cm (63inches) x W 180cm (71inches)":"2" }, "ItemImage" : "/wcsstore/StorefrontAssetStore/images/NoImageIcon.jpg", "ItemImage467" : "/wcsstore/StorefrontAssetStore/images/NoImageIcon.jpg", "ItemThumbnailImage" : "/wcsstore/StorefrontAssetStore/images/NoImageIcon.jpg" }, { "catentry_id" : "349574", "Attributes" : { "Colour_Cream":"1" , "Blind Size_Drop 160cm (63inches) x W 60cm (24inches)":"2" }, "ItemImage" : "/wcsstore/StorefrontAssetStore/images/NoImageIcon.jpg", "ItemImage467" : "/wcsstore/StorefrontAssetStore/images/NoImageIcon.jpg", "ItemThumbnailImage" : "/wcsstore/StorefrontAssetStore/images/NoImageIcon.jpg" }, { "catentry_id" : "349575", "Attributes" : { "Colour_Cream":"1" , "Blind Size_Drop 160cm (63inches) x W 75cm (30inches)":"2" }, "ItemImage" : "/wcsstore/StorefrontAssetStore/images/NoImageIcon.jpg", "ItemImage467" : "/wcsstore/StorefrontAssetStore/images/NoImageIcon.jpg", "ItemThumbnailImage" : "/wcsstore/StorefrontAssetStore/images/NoImageIcon.jpg" }, { "catentry_id" : "349576", "Attributes" : { "Colour_Cream":"1" , "Blind Size_Drop 160cm (63inches) x W 90cm (36inches)":"2" }, "ItemImage" : "/wcsstore/StorefrontAssetStore/images/NoImageIcon.jpg", "ItemImage467" : "/wcsstore/StorefrontAssetStore/images/NoImageIcon.jpg", "ItemThumbnailImage" : "/wcsstore/StorefrontAssetStore/images/NoImageIcon.jpg" }, { "catentry_id" : "349577", "Attributes" : { "Colour_Cream":"1" , "Blind Size_Drop 160cm (63inches) x W 105cm (42inches)":"2" }, "ItemImage" : "/wcsstore/StorefrontAssetStore/images/NoImageIcon.jpg", "ItemImage467" : "/wcsstore/StorefrontAssetStore/images/NoImageIcon.jpg", "ItemThumbnailImage" : "/wcsstore/StorefrontAssetStore/images/NoImageIcon.jpg" }, { "catentry_id" : "349578", "Attributes" : { "Colour_Cream":"1" , "Blind Size_Drop 160cm (63inches) x W 120cm (48inches)":"2" }, "ItemImage" : "/wcsstore/StorefrontAssetStore/images/NoImageIcon.jpg", "ItemImage467" : "/wcsstore/StorefrontAssetStore/images/NoImageIcon.jpg", "ItemThumbnailImage" : "/wcsstore/StorefrontAssetStore/images/NoImageIcon.jpg" }, { "catentry_id" : "349579", "Attributes" : { "Colour_Cream":"1" , "Blind Size_Drop 160cm (63inches) x W 150cm (60inches)":"2" }, "ItemImage" : "/wcsstore/StorefrontAssetStore/images/NoImageIcon.jpg", "ItemImage467" : "/wcsstore/StorefrontAssetStore/images/NoImageIcon.jpg", "ItemThumbnailImage" : "/wcsstore/StorefrontAssetStore/images/NoImageIcon.jpg" }, { "catentry_id" : "349580", "Attributes" : { "Colour_Cream":"1" , "Blind Size_Drop 160cm (63inches) x W 180cm (71inches)":"2" }, "ItemImage" : "/wcsstore/StorefrontAssetStore/images/NoImageIcon.jpg", "ItemImage467" : "/wcsstore/StorefrontAssetStore/images/NoImageIcon.jpg", "ItemThumbnailImage" : "/wcsstore/StorefrontAssetStore/images/NoImageIcon.jpg" } ]
Plain Aluminium Venetian Blind
Plain Aluminium Venetian Blind
is rated out of
5
by
198
.
Rated

5

out of

5
by
Elaine64
from
Excellent value and quality
Bought one in store on the Sunday, I was so happy with it, I ordered another that night online and picked it up at the store on Monday. Excellent service.
Date published: 2016-02-01
Rated

1

out of

5
by
Ian M
from
Absolute RUBBISH!
Don't waste your time or money on this product. I've fitted the same type blinds previously and was aware that they can be a little fragile. However the quality has reduced even further to a completely unacceptable level. The "slat cutter" (which was from Dunelm for this specific task) can easily damage the paper thin slats when you are reducing their size. However, if you get past that hurdle, the fixing brackets for the blind are worse than useless. They bend easily both as you try to fit them to the window, and as you are try to fit the headrail (which can also damage easily) to the brackets. Effectively this makes it impossible to properly to mount and safely secure the blind. Having wasted a disproportionate amount of time, I've finally given up and the blind is destined for the bin - the best place for it!
Date published: 2016-01-31
Rated

1

out of

5
by
Anon
from
Very difficult to fit
First of all the delivery and returns service were excellent, but the instructions for fitting and the fittings themselves were terrible. The blinds themselves are fine
Date published: 2016-01-30
Rated

1

out of

5
by
Julie
from
what a complete shambles.
I ordered the blinds for a whole house, most of them arrived damaged, and some were missing, I have waited two weeks and still not received the additional blinds.
Date published: 2016-01-25
Rated

5

out of

5
by
Happy1
from
Absolutely spot on,no problems at all
They were perfect for the conservatory, perfect fit,
Date published: 2016-01-22