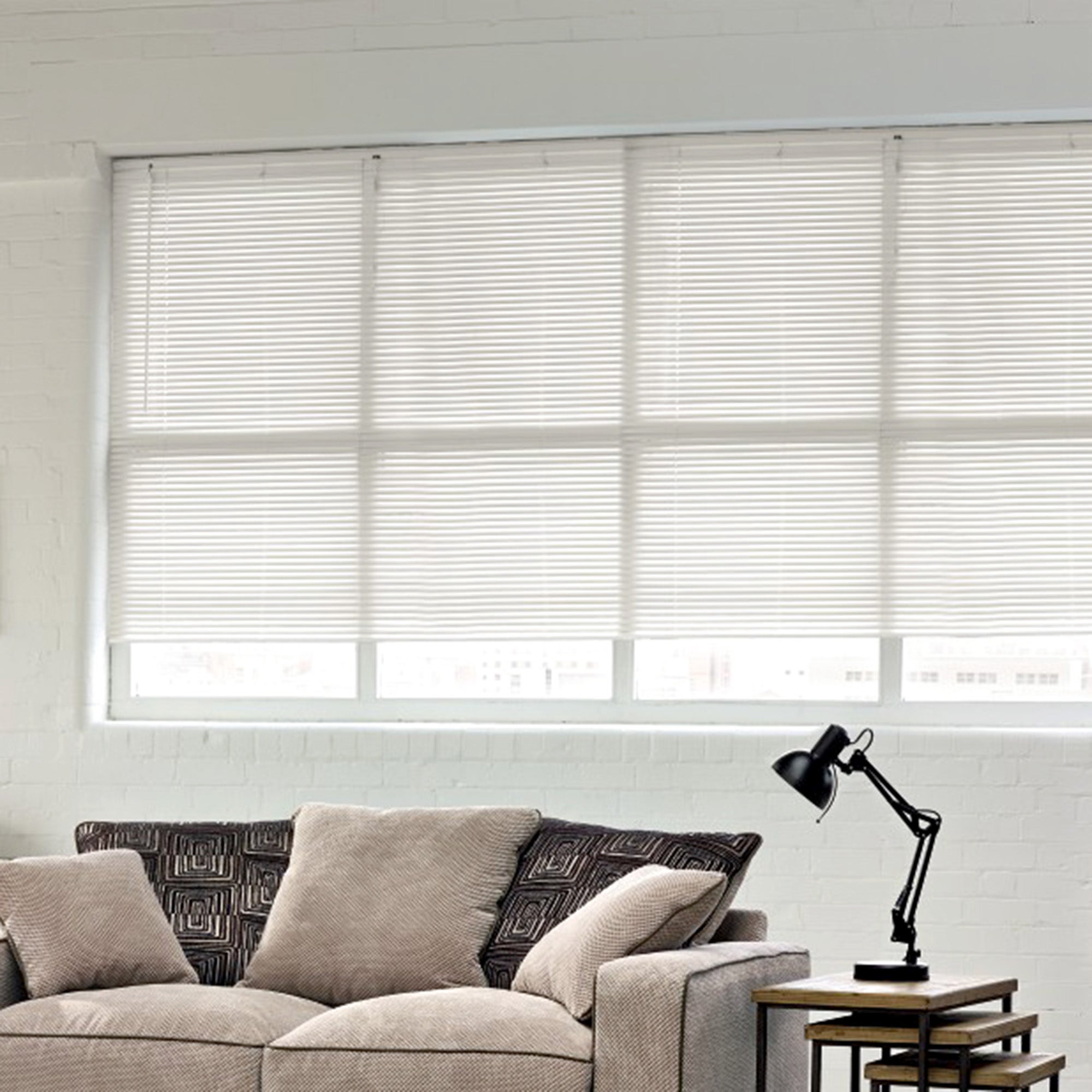 [ { "catentry_id" : "349560", "Attributes" : { "Colour_Silver":"1" , "Blind Size_Drop 160cm (63inches) x W 60cm (24inches)":"2" }, "ItemImage" : "/wcsstore/StorefrontAssetStore/images/NoImageIcon.jpg", "ItemImage467" : "/wcsstore/StorefrontAssetStore/images/NoImageIcon.jpg", "ItemThumbnailImage" : "/wcsstore/StorefrontAssetStore/images/NoImageIcon.jpg" }, { "catentry_id" : "349561", "Attributes" : { "Colour_Silver":"1" , "Blind Size_Drop 160cm (63inches) x W 75cm (30inches)":"2" }, "ItemImage" : "/wcsstore/StorefrontAssetStore/images/NoImageIcon.jpg", "ItemImage467" : "/wcsstore/StorefrontAssetStore/images/NoImageIcon.jpg", "ItemThumbnailImage" : "/wcsstore/StorefrontAssetStore/images/NoImageIcon.jpg" }, { "catentry_id" : "349562", "Attributes" : { "Colour_Silver":"1" , "Blind Size_Drop 160cm (63inches) x W 90cm (36inches)":"2" }, "ItemImage" : "/wcsstore/StorefrontAssetStore/images/NoImageIcon.jpg", "ItemImage467" : "/wcsstore/StorefrontAssetStore/images/NoImageIcon.jpg", "ItemThumbnailImage" : "/wcsstore/StorefrontAssetStore/images/NoImageIcon.jpg" }, { "catentry_id" : "349563", "Attributes" : { "Colour_Silver":"1" , "Blind Size_Drop 160cm (63inches) x W 105cm (42inches)":"2" }, "ItemImage" : "/wcsstore/StorefrontAssetStore/images/NoImageIcon.jpg", "ItemImage467" : "/wcsstore/StorefrontAssetStore/images/NoImageIcon.jpg", "ItemThumbnailImage" : "/wcsstore/StorefrontAssetStore/images/NoImageIcon.jpg" }, { "catentry_id" : "349564", "Attributes" : { "Colour_Silver":"1" , "Blind Size_Drop 160cm (63inches) x W 120cm (48inches)":"2" }, "ItemImage" : "/wcsstore/StorefrontAssetStore/images/NoImageIcon.jpg", "ItemImage467" : "/wcsstore/StorefrontAssetStore/images/NoImageIcon.jpg", "ItemThumbnailImage" : "/wcsstore/StorefrontAssetStore/images/NoImageIcon.jpg" }, { "catentry_id" : "349565", "Attributes" : { "Colour_Silver":"1" , "Blind Size_Drop 160cm (63inches) x W 150cm (60inches)":"2" }, "ItemImage" : "/wcsstore/StorefrontAssetStore/images/NoImageIcon.jpg", "ItemImage467" : "/wcsstore/StorefrontAssetStore/images/NoImageIcon.jpg", "ItemThumbnailImage" : "/wcsstore/StorefrontAssetStore/images/NoImageIcon.jpg" }, { "catentry_id" : "349566", "Attributes" : { "Colour_Silver":"1" , "Blind Size_Drop 160cm (63inches) x W 180cm (71inches)":"2" }, "ItemImage" : "/wcsstore/StorefrontAssetStore/images/NoImageIcon.jpg", "ItemImage467" : "/wcsstore/StorefrontAssetStore/images/NoImageIcon.jpg", "ItemThumbnailImage" : "/wcsstore/StorefrontAssetStore/images/NoImageIcon.jpg" }, { "catentry_id" : "349567", "Attributes" : { "Colour_White":"1" , "Blind Size_Drop 160cm (63inches) x W 60cm (24inches)":"2" }, "ItemImage" : "/wcsstore/StorefrontAssetStore/images/NoImageIcon.jpg", "ItemImage467" : "/wcsstore/StorefrontAssetStore/images/NoImageIcon.jpg", "ItemThumbnailImage" : "/wcsstore/StorefrontAssetStore/images/NoImageIcon.jpg" }, { "catentry_id" : "349568", "Attributes" : { "Colour_White":"1" , "Blind Size_Drop 160cm (63inches) x W 75cm (30inches)":"2" }, "ItemImage" : "/wcsstore/StorefrontAssetStore/images/NoImageIcon.jpg", "ItemImage467" : "/wcsstore/StorefrontAssetStore/images/NoImageIcon.jpg", "ItemThumbnailImage" : "/wcsstore/StorefrontAssetStore/images/NoImageIcon.jpg" }, { "catentry_id" : "349569", "Attributes" : { "Colour_White":"1" , "Blind Size_Drop 160cm (63inches) x W 90cm (36inches)":"2" }, "ItemImage" : "/wcsstore/StorefrontAssetStore/images/NoImageIcon.jpg", "ItemImage467" : "/wcsstore/StorefrontAssetStore/images/NoImageIcon.jpg", "ItemThumbnailImage" : "/wcsstore/StorefrontAssetStore/images/NoImageIcon.jpg" }, { "catentry_id" : "349570", "Attributes" : { "Colour_White":"1" , "Blind Size_Drop 160cm (63inches) x W 105cm (42inches)":"2" }, "ItemImage" : "/wcsstore/StorefrontAssetStore/images/NoImageIcon.jpg", "ItemImage467" : "/wcsstore/StorefrontAssetStore/images/NoImageIcon.jpg", "ItemThumbnailImage" : "/wcsstore/StorefrontAssetStore/images/NoImageIcon.jpg" }, { "catentry_id" : "349571", "Attributes" : { "Colour_White":"1" , "Blind Size_Drop 160cm (63inches) x W 120cm (48inches)":"2" }, "ItemImage" : "/wcsstore/StorefrontAssetStore/images/NoImageIcon.jpg", "ItemImage467" : "/wcsstore/StorefrontAssetStore/images/NoImageIcon.jpg", "ItemThumbnailImage" : "/wcsstore/StorefrontAssetStore/images/NoImageIcon.jpg" }, { "catentry_id" : "349572", "Attributes" : { "Colour_White":"1" , "Blind Size_Drop 160cm (63inches) x W 150cm (60inches)":"2" }, "ItemImage" : "/wcsstore/StorefrontAssetStore/images/NoImageIcon.jpg", "ItemImage467" : "/wcsstore/StorefrontAssetStore/images/NoImageIcon.jpg", "ItemThumbnailImage" : "/wcsstore/StorefrontAssetStore/images/NoImageIcon.jpg" }, { "catentry_id" : "349573", "Attributes" : { "Colour_White":"1" , "Blind Size_Drop 160cm (63inches) x W 180cm (71inches)":"2" }, "ItemImage" : "/wcsstore/StorefrontAssetStore/images/NoImageIcon.jpg", "ItemImage467" : "/wcsstore/StorefrontAssetStore/images/NoImageIcon.jpg", "ItemThumbnailImage" : "/wcsstore/StorefrontAssetStore/images/NoImageIcon.jpg" }, { "catentry_id" : "349574", "Attributes" : { "Colour_Cream":"1" , "Blind Size_Drop 160cm (63inches) x W 60cm (24inches)":"2" }, "ItemImage" : "/wcsstore/StorefrontAssetStore/images/NoImageIcon.jpg", "ItemImage467" : "/wcsstore/StorefrontAssetStore/images/NoImageIcon.jpg", "ItemThumbnailImage" : "/wcsstore/StorefrontAssetStore/images/NoImageIcon.jpg" }, { "catentry_id" : "349575", "Attributes" : { "Colour_Cream":"1" , "Blind Size_Drop 160cm (63inches) x W 75cm (30inches)":"2" }, "ItemImage" : "/wcsstore/StorefrontAssetStore/images/NoImageIcon.jpg", "ItemImage467" : "/wcsstore/StorefrontAssetStore/images/NoImageIcon.jpg", "ItemThumbnailImage" : "/wcsstore/StorefrontAssetStore/images/NoImageIcon.jpg" }, { "catentry_id" : "349576", "Attributes" : { "Colour_Cream":"1" , "Blind Size_Drop 160cm (63inches) x W 90cm (36inches)":"2" }, "ItemImage" : "/wcsstore/StorefrontAssetStore/images/NoImageIcon.jpg", "ItemImage467" : "/wcsstore/StorefrontAssetStore/images/NoImageIcon.jpg", "ItemThumbnailImage" : "/wcsstore/StorefrontAssetStore/images/NoImageIcon.jpg" }, { "catentry_id" : "349577", "Attributes" : { "Colour_Cream":"1" , "Blind Size_Drop 160cm (63inches) x W 105cm (42inches)":"2" }, "ItemImage" : "/wcsstore/StorefrontAssetStore/images/NoImageIcon.jpg", "ItemImage467" : "/wcsstore/StorefrontAssetStore/images/NoImageIcon.jpg", "ItemThumbnailImage" : "/wcsstore/StorefrontAssetStore/images/NoImageIcon.jpg" }, { "catentry_id" : "349578", "Attributes" : { "Colour_Cream":"1" , "Blind Size_Drop 160cm (63inches) x W 120cm (48inches)":"2" }, "ItemImage" : "/wcsstore/StorefrontAssetStore/images/NoImageIcon.jpg", "ItemImage467" : "/wcsstore/StorefrontAssetStore/images/NoImageIcon.jpg", "ItemThumbnailImage" : "/wcsstore/StorefrontAssetStore/images/NoImageIcon.jpg" }, { "catentry_id" : "349579", "Attributes" : { "Colour_Cream":"1" , "Blind Size_Drop 160cm (63inches) x W 150cm (60inches)":"2" }, "ItemImage" : "/wcsstore/StorefrontAssetStore/images/NoImageIcon.jpg", "ItemImage467" : "/wcsstore/StorefrontAssetStore/images/NoImageIcon.jpg", "ItemThumbnailImage" : "/wcsstore/StorefrontAssetStore/images/NoImageIcon.jpg" }, { "catentry_id" : "349580", "Attributes" : { "Colour_Cream":"1" , "Blind Size_Drop 160cm (63inches) x W 180cm (71inches)":"2" }, "ItemImage" : "/wcsstore/StorefrontAssetStore/images/NoImageIcon.jpg", "ItemImage467" : "/wcsstore/StorefrontAssetStore/images/NoImageIcon.jpg", "ItemThumbnailImage" : "/wcsstore/StorefrontAssetStore/images/NoImageIcon.jpg" }, { "catentry_id" : "349581", "Attributes" : { "Colour_Black":"1" , "Blind Size_Drop 160cm (63inches) x W 60cm (24inches)":"2" }, "ItemImage" : "/wcsstore/StorefrontAssetStore/images/NoImageIcon.jpg", "ItemImage467" : "/wcsstore/StorefrontAssetStore/images/NoImageIcon.jpg", "ItemThumbnailImage" : "/wcsstore/StorefrontAssetStore/images/NoImageIcon.jpg" }, { "catentry_id" : "349582", "Attributes" : { "Colour_Black":"1" , "Blind Size_Drop 160cm (63inches) x W 75cm (30inches)":"2" }, "ItemImage" : "/wcsstore/StorefrontAssetStore/images/NoImageIcon.jpg", "ItemImage467" : "/wcsstore/StorefrontAssetStore/images/NoImageIcon.jpg", "ItemThumbnailImage" : "/wcsstore/StorefrontAssetStore/images/NoImageIcon.jpg" }, { "catentry_id" : "349583", "Attributes" : { "Colour_Black":"1" , "Blind Size_Drop 160cm (63inches) x W 90cm (36inches)":"2" }, "ItemImage" : "/wcsstore/StorefrontAssetStore/images/NoImageIcon.jpg", "ItemImage467" : "/wcsstore/StorefrontAssetStore/images/NoImageIcon.jpg", "ItemThumbnailImage" : "/wcsstore/StorefrontAssetStore/images/NoImageIcon.jpg" }, { "catentry_id" : "349584", "Attributes" : { "Colour_Black":"1" , "Blind Size_Drop 160cm (63inches) x W 105cm (42inches)":"2" }, "ItemImage" : "/wcsstore/StorefrontAssetStore/images/NoImageIcon.jpg", "ItemImage467" : "/wcsstore/StorefrontAssetStore/images/NoImageIcon.jpg", "ItemThumbnailImage" : "/wcsstore/StorefrontAssetStore/images/NoImageIcon.jpg" }, { "catentry_id" : "349585", "Attributes" : { "Colour_Black":"1" , "Blind Size_Drop 160cm (63inches) x W 120cm (48inches)":"2" }, "ItemImage" : "/wcsstore/StorefrontAssetStore/images/NoImageIcon.jpg", "ItemImage467" : "/wcsstore/StorefrontAssetStore/images/NoImageIcon.jpg", "ItemThumbnailImage" : "/wcsstore/StorefrontAssetStore/images/NoImageIcon.jpg" }, { "catentry_id" : "349586", "Attributes" : { "Colour_Black":"1" , "Blind Size_Drop 160cm (63inches) x W 150cm (60inches)":"2" }, "ItemImage" : "/wcsstore/StorefrontAssetStore/images/NoImageIcon.jpg", "ItemImage467" : "/wcsstore/StorefrontAssetStore/images/NoImageIcon.jpg", "ItemThumbnailImage" : "/wcsstore/StorefrontAssetStore/images/NoImageIcon.jpg" }, { "catentry_id" : "349587", "Attributes" : { "Colour_Black":"1" , "Blind Size_Drop 160cm (63inches) x W 180cm (71inches)":"2" }, "ItemImage" : "/wcsstore/StorefrontAssetStore/images/NoImageIcon.jpg", "ItemImage467" : "/wcsstore/StorefrontAssetStore/images/NoImageIcon.jpg", "ItemThumbnailImage" : "/wcsstore/StorefrontAssetStore/images/NoImageIcon.jpg" } ]
Plain Aluminium Venetian Blind
Plain Aluminium Venetian Blind
is rated out of
5
by
135
.
Rated

4

out of

5
by
Don19
from
Look great
I purchased six of these blinds and they look great in my conservatory.
Date published: 2015-07-28
Rated

5

out of

5
by
Eamonn Lynch
from
Hard to beat at this price
Great blind easy to install and great price, easy to adjust length also.
Date published: 2015-07-27
Rated

4

out of

5
by
Williamina59
from
Second time nearly lucky
First blind was delivered bashed at the top,got another delivered next day,can't fault customer service,but the second blind was also bashed at the top in two places they weren't too bad decided to keep it as the price was good.it looks lovely up and you can't see the bashes at the top,will keep my fingers crossed that it works ok in the future.If I can suggest that in the future you box the blind better as the bashes were obviously damaged in transit.
Date published: 2015-07-24
Rated

4

out of

5
by
Shelly
from
Black Venetian blinds
Good blinds, had different ones before but these just clipped straight in so I did not use the fixings that came with the blinds. A word of warning, you can see dust constantly on them because they are black, use feather duster.
Date published: 2015-07-20
Rated

4

out of

5
by
Spring clean
from
Quick and easy
To screen from sunlight in summer house
Date published: 2015-06-23