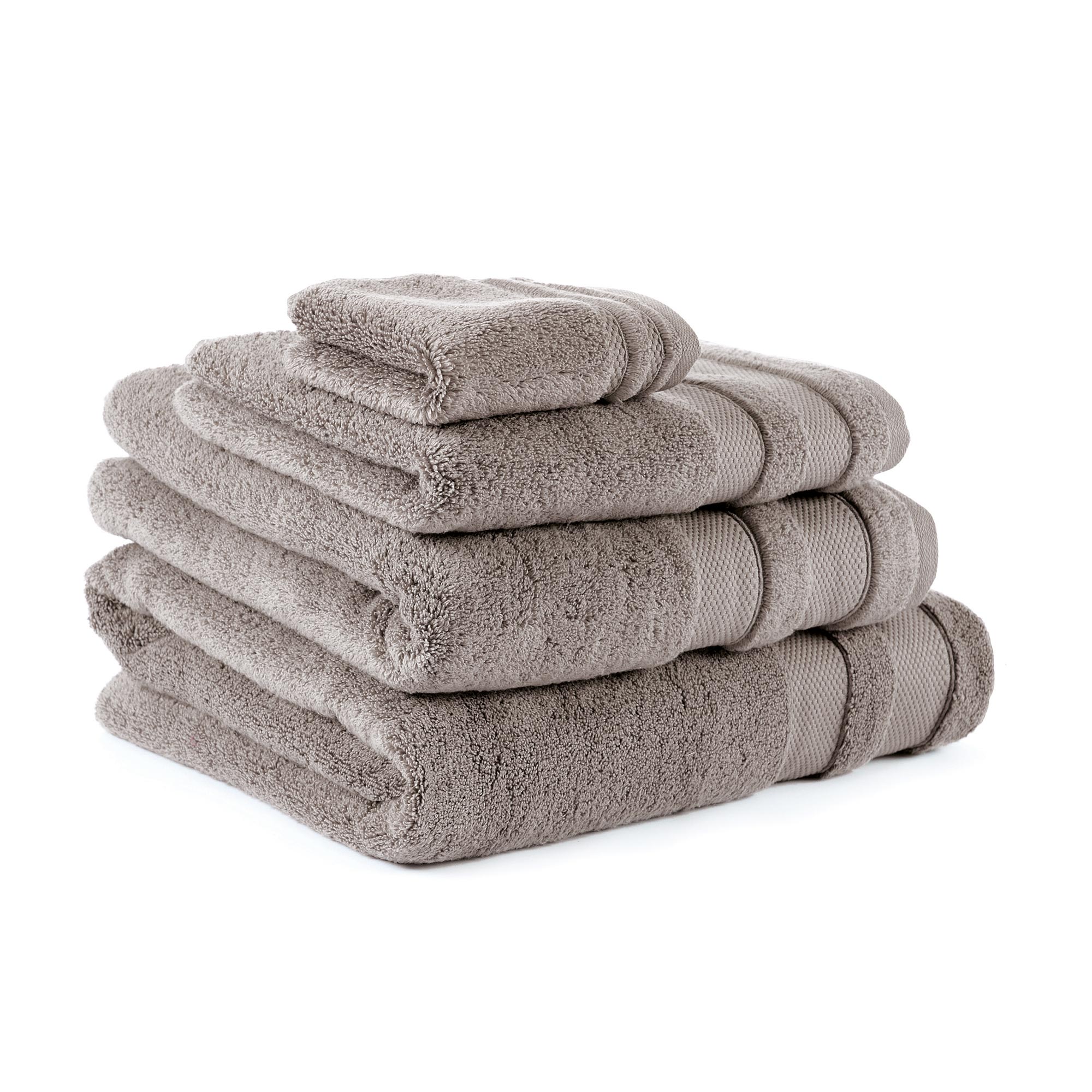 [ { "catentry_id" : "331679", "Attributes" : { "Colour_Slate (Grey)":"1" , "Towel Size_Face Cloth":"2" }, "ItemImage" : "/wcsstore/StorefrontAssetStore/images/NoImageIcon.jpg", "ItemImage467" : "/wcsstore/StorefrontAssetStore/images/NoImageIcon.jpg", "ItemThumbnailImage" : "/wcsstore/StorefrontAssetStore/images/NoImageIcon.jpg" }, { "catentry_id" : "331680", "Attributes" : { "Colour_White":"1" , "Towel Size_Face Cloth":"2" }, "ItemImage" : "/wcsstore/StorefrontAssetStore/images/NoImageIcon.jpg", "ItemImage467" : "/wcsstore/StorefrontAssetStore/images/NoImageIcon.jpg", "ItemThumbnailImage" : "/wcsstore/StorefrontAssetStore/images/NoImageIcon.jpg" }, { "catentry_id" : "331681", "Attributes" : { "Colour_Slate (Grey)":"1" , "Towel Size_Hand Towel":"2" }, "ItemImage" : "/wcsstore/StorefrontAssetStore/images/NoImageIcon.jpg", "ItemImage467" : "/wcsstore/StorefrontAssetStore/images/NoImageIcon.jpg", "ItemThumbnailImage" : "/wcsstore/StorefrontAssetStore/images/NoImageIcon.jpg" }, { "catentry_id" : "331682", "Attributes" : { "Colour_White":"1" , "Towel Size_Hand Towel":"2" }, "ItemImage" : "/wcsstore/StorefrontAssetStore/images/NoImageIcon.jpg", "ItemImage467" : "/wcsstore/StorefrontAssetStore/images/NoImageIcon.jpg", "ItemThumbnailImage" : "/wcsstore/StorefrontAssetStore/images/NoImageIcon.jpg" }, { "catentry_id" : "331683", "Attributes" : { "Colour_Slate (Grey)":"1" , "Towel Size_Bath Towel":"2" }, "ItemImage" : "/wcsstore/StorefrontAssetStore/images/NoImageIcon.jpg", "ItemImage467" : "/wcsstore/StorefrontAssetStore/images/NoImageIcon.jpg", "ItemThumbnailImage" : "/wcsstore/StorefrontAssetStore/images/NoImageIcon.jpg" }, { "catentry_id" : "331684", "Attributes" : { "Colour_White":"1" , "Towel Size_Bath Towel":"2" }, "ItemImage" : "/wcsstore/StorefrontAssetStore/images/NoImageIcon.jpg", "ItemImage467" : "/wcsstore/StorefrontAssetStore/images/NoImageIcon.jpg", "ItemThumbnailImage" : "/wcsstore/StorefrontAssetStore/images/NoImageIcon.jpg" }, { "catentry_id" : "331685", "Attributes" : { "Colour_Blue":"1" , "Towel Size_Bath Sheet":"2" }, "ItemImage" : "/wcsstore/StorefrontAssetStore/images/NoImageIcon.jpg", "ItemImage467" : "/wcsstore/StorefrontAssetStore/images/NoImageIcon.jpg", "ItemThumbnailImage" : "/wcsstore/StorefrontAssetStore/images/NoImageIcon.jpg" }, { "catentry_id" : "331686", "Attributes" : { "Colour_Champagne (Natural)":"1" , "Towel Size_Face Cloth":"2" }, "ItemImage" : "/wcsstore/StorefrontAssetStore/images/NoImageIcon.jpg", "ItemImage467" : "/wcsstore/StorefrontAssetStore/images/NoImageIcon.jpg", "ItemThumbnailImage" : "/wcsstore/StorefrontAssetStore/images/NoImageIcon.jpg" }, { "catentry_id" : "331691", "Attributes" : { "Colour_Soft Green":"1" , "Towel Size_Bath Towel":"2" }, "ItemImage" : "/wcsstore/StorefrontAssetStore/images/NoImageIcon.jpg", "ItemImage467" : "/wcsstore/StorefrontAssetStore/images/NoImageIcon.jpg", "ItemThumbnailImage" : "/wcsstore/StorefrontAssetStore/images/NoImageIcon.jpg" }, { "catentry_id" : "331692", "Attributes" : { "Colour_Soft Green":"1" , "Towel Size_Bath Sheet":"2" }, "ItemImage" : "/wcsstore/StorefrontAssetStore/images/NoImageIcon.jpg", "ItemImage467" : "/wcsstore/StorefrontAssetStore/images/NoImageIcon.jpg", "ItemThumbnailImage" : "/wcsstore/StorefrontAssetStore/images/NoImageIcon.jpg" }, { "catentry_id" : "331693", "Attributes" : { "Colour_Coral (Pink)":"1" , "Towel Size_Face Cloth":"2" }, "ItemImage" : "/wcsstore/StorefrontAssetStore/images/NoImageIcon.jpg", "ItemImage467" : "/wcsstore/StorefrontAssetStore/images/NoImageIcon.jpg", "ItemThumbnailImage" : "/wcsstore/StorefrontAssetStore/images/NoImageIcon.jpg" }, { "catentry_id" : "331694", "Attributes" : { "Colour_Coral (Pink)":"1" , "Towel Size_Hand Towel":"2" }, "ItemImage" : "/wcsstore/StorefrontAssetStore/images/NoImageIcon.jpg", "ItemImage467" : "/wcsstore/StorefrontAssetStore/images/NoImageIcon.jpg", "ItemThumbnailImage" : "/wcsstore/StorefrontAssetStore/images/NoImageIcon.jpg" }, { "catentry_id" : "331695", "Attributes" : { "Colour_Coral (Pink)":"1" , "Towel Size_Bath Towel":"2" }, "ItemImage" : "/wcsstore/StorefrontAssetStore/images/NoImageIcon.jpg", "ItemImage467" : "/wcsstore/StorefrontAssetStore/images/NoImageIcon.jpg", "ItemThumbnailImage" : "/wcsstore/StorefrontAssetStore/images/NoImageIcon.jpg" }, { "catentry_id" : "331696", "Attributes" : { "Colour_Coral (Pink)":"1" , "Towel Size_Bath Sheet":"2" }, "ItemImage" : "/wcsstore/StorefrontAssetStore/images/NoImageIcon.jpg", "ItemImage467" : "/wcsstore/StorefrontAssetStore/images/NoImageIcon.jpg", "ItemThumbnailImage" : "/wcsstore/StorefrontAssetStore/images/NoImageIcon.jpg" }, { "catentry_id" : "331697", "Attributes" : { "Colour_Slate (Grey)":"1" , "Towel Size_Bath Sheet":"2" }, "ItemImage" : "/wcsstore/StorefrontAssetStore/images/NoImageIcon.jpg", "ItemImage467" : "/wcsstore/StorefrontAssetStore/images/NoImageIcon.jpg", "ItemThumbnailImage" : "/wcsstore/StorefrontAssetStore/images/NoImageIcon.jpg" }, { "catentry_id" : "331698", "Attributes" : { "Colour_White":"1" , "Towel Size_Bath Sheet":"2" }, "ItemImage" : "/wcsstore/StorefrontAssetStore/images/NoImageIcon.jpg", "ItemImage467" : "/wcsstore/StorefrontAssetStore/images/NoImageIcon.jpg", "ItemThumbnailImage" : "/wcsstore/StorefrontAssetStore/images/NoImageIcon.jpg" }, { "catentry_id" : "331699", "Attributes" : { "Colour_Blue":"1" , "Towel Size_Face Cloth":"2" }, "ItemImage" : "/wcsstore/StorefrontAssetStore/images/NoImageIcon.jpg", "ItemImage467" : "/wcsstore/StorefrontAssetStore/images/NoImageIcon.jpg", "ItemThumbnailImage" : "/wcsstore/StorefrontAssetStore/images/NoImageIcon.jpg" }, { "catentry_id" : "331700", "Attributes" : { "Colour_Blue":"1" , "Towel Size_Hand Towel":"2" }, "ItemImage" : "/wcsstore/StorefrontAssetStore/images/NoImageIcon.jpg", "ItemImage467" : "/wcsstore/StorefrontAssetStore/images/NoImageIcon.jpg", "ItemThumbnailImage" : "/wcsstore/StorefrontAssetStore/images/NoImageIcon.jpg" }, { "catentry_id" : "331701", "Attributes" : { "Colour_Blue":"1" , "Towel Size_Bath Towel":"2" }, "ItemImage" : "/wcsstore/StorefrontAssetStore/images/NoImageIcon.jpg", "ItemImage467" : "/wcsstore/StorefrontAssetStore/images/NoImageIcon.jpg", "ItemThumbnailImage" : "/wcsstore/StorefrontAssetStore/images/NoImageIcon.jpg" }, { "catentry_id" : "331702", "Attributes" : { "Colour_Champagne (Natural)":"1" , "Towel Size_Hand Towel":"2" }, "ItemImage" : "/wcsstore/StorefrontAssetStore/images/NoImageIcon.jpg", "ItemImage467" : "/wcsstore/StorefrontAssetStore/images/NoImageIcon.jpg", "ItemThumbnailImage" : "/wcsstore/StorefrontAssetStore/images/NoImageIcon.jpg" }, { "catentry_id" : "331703", "Attributes" : { "Colour_Champagne (Natural)":"1" , "Towel Size_Bath Towel":"2" }, "ItemImage" : "/wcsstore/StorefrontAssetStore/images/NoImageIcon.jpg", "ItemImage467" : "/wcsstore/StorefrontAssetStore/images/NoImageIcon.jpg", "ItemThumbnailImage" : "/wcsstore/StorefrontAssetStore/images/NoImageIcon.jpg" }, { "catentry_id" : "331704", "Attributes" : { "Colour_Champagne (Natural)":"1" , "Towel Size_Bath Sheet":"2" }, "ItemImage" : "/wcsstore/StorefrontAssetStore/images/NoImageIcon.jpg", "ItemImage467" : "/wcsstore/StorefrontAssetStore/images/NoImageIcon.jpg", "ItemThumbnailImage" : "/wcsstore/StorefrontAssetStore/images/NoImageIcon.jpg" }, { "catentry_id" : "331705", "Attributes" : { "Colour_Soft Green":"1" , "Towel Size_Face Cloth":"2" }, "ItemImage" : "/wcsstore/StorefrontAssetStore/images/NoImageIcon.jpg", "ItemImage467" : "/wcsstore/StorefrontAssetStore/images/NoImageIcon.jpg", "ItemThumbnailImage" : "/wcsstore/StorefrontAssetStore/images/NoImageIcon.jpg" }, { "catentry_id" : "331706", "Attributes" : { "Colour_Soft Green":"1" , "Towel Size_Hand Towel":"2" }, "ItemImage" : "/wcsstore/StorefrontAssetStore/images/NoImageIcon.jpg", "ItemImage467" : "/wcsstore/StorefrontAssetStore/images/NoImageIcon.jpg", "ItemThumbnailImage" : "/wcsstore/StorefrontAssetStore/images/NoImageIcon.jpg" }, { "catentry_id" : "331707", "Attributes" : { "Colour_Aqua (Blue)":"1" , "Towel Size_Face Cloth":"2" }, "ItemImage" : "/wcsstore/StorefrontAssetStore/images/NoImageIcon.jpg", "ItemImage467" : "/wcsstore/StorefrontAssetStore/images/NoImageIcon.jpg", "ItemThumbnailImage" : "/wcsstore/StorefrontAssetStore/images/NoImageIcon.jpg" }, { "catentry_id" : "331708", "Attributes" : { "Colour_Aqua (Blue)":"1" , "Towel Size_Hand Towel":"2" }, "ItemImage" : "/wcsstore/StorefrontAssetStore/images/NoImageIcon.jpg", "ItemImage467" : "/wcsstore/StorefrontAssetStore/images/NoImageIcon.jpg", "ItemThumbnailImage" : "/wcsstore/StorefrontAssetStore/images/NoImageIcon.jpg" }, { "catentry_id" : "331709", "Attributes" : { "Colour_Aqua (Blue)":"1" , "Towel Size_Bath Towel":"2" }, "ItemImage" : "/wcsstore/StorefrontAssetStore/images/NoImageIcon.jpg", "ItemImage467" : "/wcsstore/StorefrontAssetStore/images/NoImageIcon.jpg", "ItemThumbnailImage" : "/wcsstore/StorefrontAssetStore/images/NoImageIcon.jpg" }, { "catentry_id" : "331710", "Attributes" : { "Colour_Aqua (Blue)":"1" , "Towel Size_Bath Sheet":"2" }, "ItemImage" : "/wcsstore/StorefrontAssetStore/images/NoImageIcon.jpg", "ItemImage467" : "/wcsstore/StorefrontAssetStore/images/NoImageIcon.jpg", "ItemThumbnailImage" : "/wcsstore/StorefrontAssetStore/images/NoImageIcon.jpg" }, { "catentry_id" : "419502", "Attributes" : { "Colour_Aubergine":"1" , "Towel Size_Face Cloth":"2" }, "ItemImage" : "/wcsstore/StorefrontAssetStore/images/NoImageIcon.jpg", "ItemImage467" : "/wcsstore/StorefrontAssetStore/images/NoImageIcon.jpg", "ItemThumbnailImage" : "/wcsstore/StorefrontAssetStore/images/NoImageIcon.jpg" }, { "catentry_id" : "419503", "Attributes" : { "Colour_Aubergine":"1" , "Towel Size_Bath Sheet":"2" }, "ItemImage" : "/wcsstore/StorefrontAssetStore/images/NoImageIcon.jpg", "ItemImage467" : "/wcsstore/StorefrontAssetStore/images/NoImageIcon.jpg", "ItemThumbnailImage" : "/wcsstore/StorefrontAssetStore/images/NoImageIcon.jpg" }, { "catentry_id" : "419504", "Attributes" : { "Colour_Aubergine":"1" , "Towel Size_Bath Towel":"2" }, "ItemImage" : "/wcsstore/StorefrontAssetStore/images/NoImageIcon.jpg", "ItemImage467" : "/wcsstore/StorefrontAssetStore/images/NoImageIcon.jpg", "ItemThumbnailImage" : "/wcsstore/StorefrontAssetStore/images/NoImageIcon.jpg" } ]
So Soft Zero Twist Towels
So Soft Zero Twist Towels
is rated out of
5
by
91
.
Rated

5

out of

5
by
mysticality
from
Good product.
I've had this bath sheet and flannel for a few weeks now. Both wash well, have kept their colour, and are still soft and fluffy.
Date published: 2015-10-03
Rated

5

out of

5
by
DIANA
from
good
All my towels had got so thin and these new towels are beautiful in comp.arison
Date published: 2015-09-07
Rated

1

out of

5
by
Mrs Fusspot
from
May be soft but absolutely useless!
Yes, these towels are soft but they DO NOT ABSORB! I bought one Egyptian Cotton bath towel and one zero twist towel because they were the colours I wanted for our new bathroom. And I was impressed that the zero twist towel was not only much softer but also cheaper! Well, if something seems too good to be true, it usually is and this is no exception. Both towels have been used and washed equally: I am delighted with the Egyptian Cotton towel but the So Soft zero twist towel still does NOT dry me, leaves fluff on my hands (making putting my contact lenses in a nightmare) and is wearing into thin patches already. There is no comparison in the quality of the two towels and I shall never buy another zero twist towel again as long as I live! Presumably it's the very fact that the fibres are twisted that makes a towel absorbent.
Date published: 2015-08-26
Rated

3

out of

5
by
Q1
from
soft at first but you need a tumble dryer
I have been pleased with my purchase the colour is what I wanted - my only little niggle is that they don't stay as soft after washing - I think if you tumble dried them every time they might do but I don't have a tumble dryer and they are no longer as lovely and as soft as they first were
Date published: 2015-08-04
Rated

4

out of

5
by
Jan
from
Towels
I bought So Soft towels from Dunhelm some years ago and still use them daily, however the towels I have recently bought are not of the same high quality - not as thick and feel a poorer quality, though they remain a good size and soft to touch.
Date published: 2015-05-25