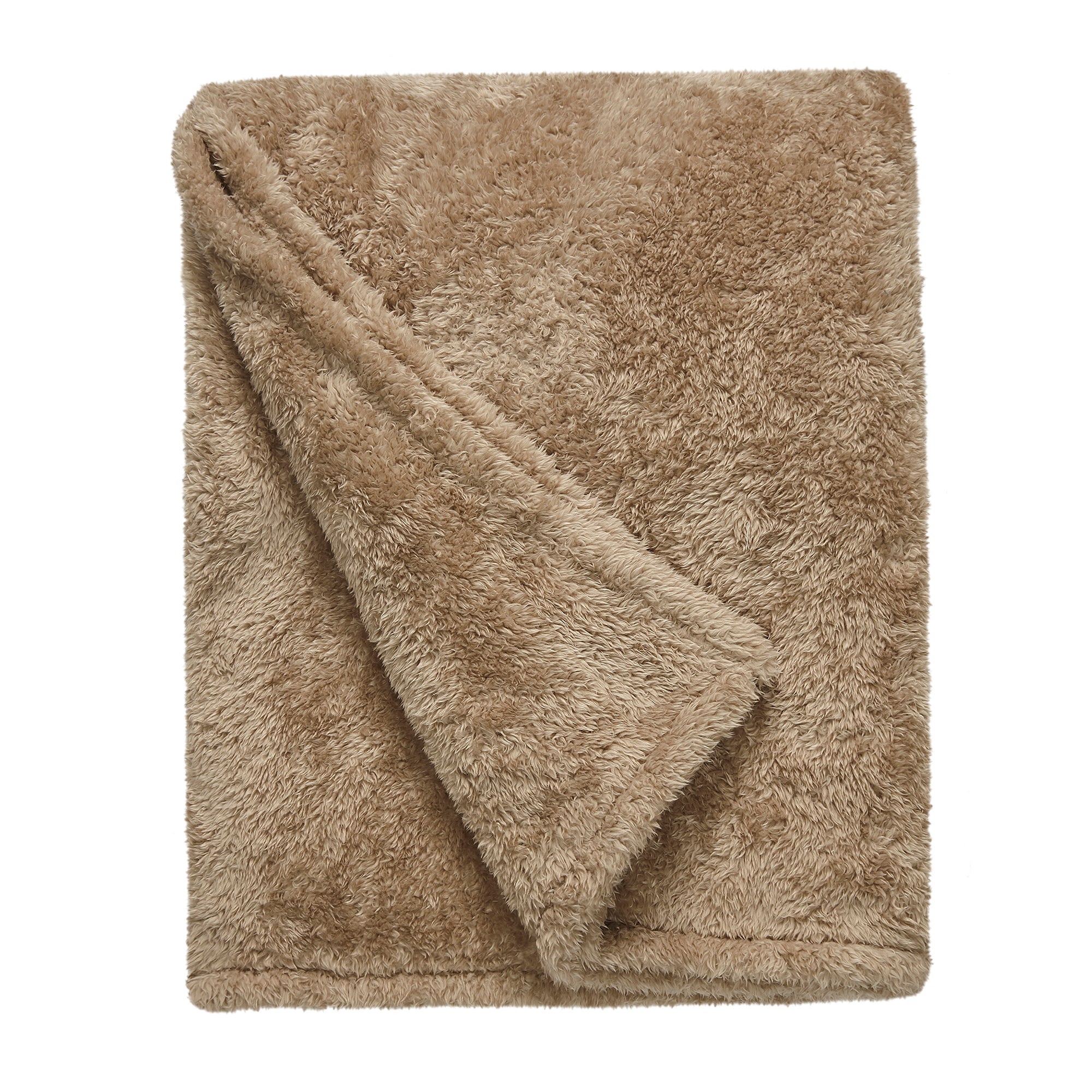 [ { "catentry_id" : "334423", "Attributes" : { "Colour_Cream":"1" , "Size_Small":"2" }, "ItemImage" : "/wcsstore/StorefrontAssetStore/images/NoImageIcon.jpg", "ItemImage467" : "/wcsstore/StorefrontAssetStore/images/NoImageIcon.jpg", "ItemThumbnailImage" : "/wcsstore/StorefrontAssetStore/images/NoImageIcon.jpg" }, { "catentry_id" : "334424", "Attributes" : { "Colour_Taupe (Brown)":"1" , "Size_Small":"2" }, "ItemImage" : "/wcsstore/StorefrontAssetStore/images/NoImageIcon.jpg", "ItemImage467" : "/wcsstore/StorefrontAssetStore/images/NoImageIcon.jpg", "ItemThumbnailImage" : "/wcsstore/StorefrontAssetStore/images/NoImageIcon.jpg" }, { "catentry_id" : "334425", "Attributes" : { "Colour_Chocolate (Brown)":"1" , "Size_Small":"2" }, "ItemImage" : "/wcsstore/StorefrontAssetStore/images/NoImageIcon.jpg", "ItemImage467" : "/wcsstore/StorefrontAssetStore/images/NoImageIcon.jpg", "ItemThumbnailImage" : "/wcsstore/StorefrontAssetStore/images/NoImageIcon.jpg" }, { "catentry_id" : "334428", "Attributes" : { "Colour_Aubergine (Purple)":"1" , "Size_Small":"2" }, "ItemImage" : "/wcsstore/StorefrontAssetStore/images/NoImageIcon.jpg", "ItemImage467" : "/wcsstore/StorefrontAssetStore/images/NoImageIcon.jpg", "ItemThumbnailImage" : "/wcsstore/StorefrontAssetStore/images/NoImageIcon.jpg" }, { "catentry_id" : "334429", "Attributes" : { "Colour_Duck Egg (Blue)":"1" , "Size_Small":"2" }, "ItemImage" : "/wcsstore/StorefrontAssetStore/images/NoImageIcon.jpg", "ItemImage467" : "/wcsstore/StorefrontAssetStore/images/NoImageIcon.jpg", "ItemThumbnailImage" : "/wcsstore/StorefrontAssetStore/images/NoImageIcon.jpg" }, { "catentry_id" : "334432", "Attributes" : { "Colour_Charcoal (Grey)":"1" , "Size_Small":"2" }, "ItemImage" : "/wcsstore/StorefrontAssetStore/images/NoImageIcon.jpg", "ItemImage467" : "/wcsstore/StorefrontAssetStore/images/NoImageIcon.jpg", "ItemThumbnailImage" : "/wcsstore/StorefrontAssetStore/images/NoImageIcon.jpg" }, { "catentry_id" : "334433", "Attributes" : { "Colour_Cream":"1" , "Size_Large":"2" }, "ItemImage" : "/wcsstore/StorefrontAssetStore/images/NoImageIcon.jpg", "ItemImage467" : "/wcsstore/StorefrontAssetStore/images/NoImageIcon.jpg", "ItemThumbnailImage" : "/wcsstore/StorefrontAssetStore/images/NoImageIcon.jpg" }, { "catentry_id" : "334434", "Attributes" : { "Colour_Taupe (Brown)":"1" , "Size_Large":"2" }, "ItemImage" : "/wcsstore/StorefrontAssetStore/images/NoImageIcon.jpg", "ItemImage467" : "/wcsstore/StorefrontAssetStore/images/NoImageIcon.jpg", "ItemThumbnailImage" : "/wcsstore/StorefrontAssetStore/images/NoImageIcon.jpg" }, { "catentry_id" : "334435", "Attributes" : { "Colour_Chocolate (Brown)":"1" , "Size_Large":"2" }, "ItemImage" : "/wcsstore/StorefrontAssetStore/images/NoImageIcon.jpg", "ItemImage467" : "/wcsstore/StorefrontAssetStore/images/NoImageIcon.jpg", "ItemThumbnailImage" : "/wcsstore/StorefrontAssetStore/images/NoImageIcon.jpg" }, { "catentry_id" : "334438", "Attributes" : { "Colour_Aubergine (Purple)":"1" , "Size_Large":"2" }, "ItemImage" : "/wcsstore/StorefrontAssetStore/images/NoImageIcon.jpg", "ItemImage467" : "/wcsstore/StorefrontAssetStore/images/NoImageIcon.jpg", "ItemThumbnailImage" : "/wcsstore/StorefrontAssetStore/images/NoImageIcon.jpg" }, { "catentry_id" : "334439", "Attributes" : { "Colour_Duck Egg (Blue)":"1" , "Size_Large":"2" }, "ItemImage" : "/wcsstore/StorefrontAssetStore/images/NoImageIcon.jpg", "ItemImage467" : "/wcsstore/StorefrontAssetStore/images/NoImageIcon.jpg", "ItemThumbnailImage" : "/wcsstore/StorefrontAssetStore/images/NoImageIcon.jpg" }, { "catentry_id" : "334442", "Attributes" : { "Colour_Charcoal (Grey)":"1" , "Size_Large":"2" }, "ItemImage" : "/wcsstore/StorefrontAssetStore/images/NoImageIcon.jpg", "ItemImage467" : "/wcsstore/StorefrontAssetStore/images/NoImageIcon.jpg", "ItemThumbnailImage" : "/wcsstore/StorefrontAssetStore/images/NoImageIcon.jpg" }, { "catentry_id" : "334445", "Attributes" : { "Colour_Red":"1" , "Size_Small":"2" }, "ItemImage" : "/wcsstore/StorefrontAssetStore/images/NoImageIcon.jpg", "ItemImage467" : "/wcsstore/StorefrontAssetStore/images/NoImageIcon.jpg", "ItemThumbnailImage" : "/wcsstore/StorefrontAssetStore/images/NoImageIcon.jpg" }, { "catentry_id" : "334453", "Attributes" : { "Colour_Red":"1" , "Size_Large":"2" }, "ItemImage" : "/wcsstore/StorefrontAssetStore/images/NoImageIcon.jpg", "ItemImage467" : "/wcsstore/StorefrontAssetStore/images/NoImageIcon.jpg", "ItemThumbnailImage" : "/wcsstore/StorefrontAssetStore/images/NoImageIcon.jpg" }, { "catentry_id" : "406501", "Attributes" : { "Colour_Navy":"1" , "Size_Large":"2" }, "ItemImage" : "/wcsstore/StorefrontAssetStore/images/NoImageIcon.jpg", "ItemImage467" : "/wcsstore/StorefrontAssetStore/images/NoImageIcon.jpg", "ItemThumbnailImage" : "/wcsstore/StorefrontAssetStore/images/NoImageIcon.jpg" }, { "catentry_id" : "406502", "Attributes" : { "Colour_Navy":"1" , "Size_Small":"2" }, "ItemImage" : "/wcsstore/StorefrontAssetStore/images/NoImageIcon.jpg", "ItemImage467" : "/wcsstore/StorefrontAssetStore/images/NoImageIcon.jpg", "ItemThumbnailImage" : "/wcsstore/StorefrontAssetStore/images/NoImageIcon.jpg" }, { "catentry_id" : "406503", "Attributes" : { "Colour_Teal":"1" , "Size_Small":"2" }, "ItemImage" : "/wcsstore/StorefrontAssetStore/images/NoImageIcon.jpg", "ItemImage467" : "/wcsstore/StorefrontAssetStore/images/NoImageIcon.jpg", "ItemThumbnailImage" : "/wcsstore/StorefrontAssetStore/images/NoImageIcon.jpg" }, { "catentry_id" : "406504", "Attributes" : { "Colour_Terracotta":"1" , "Size_Large":"2" }, "ItemImage" : "/wcsstore/StorefrontAssetStore/images/NoImageIcon.jpg", "ItemImage467" : "/wcsstore/StorefrontAssetStore/images/NoImageIcon.jpg", "ItemThumbnailImage" : "/wcsstore/StorefrontAssetStore/images/NoImageIcon.jpg" }, { "catentry_id" : "406505", "Attributes" : { "Colour_Terracotta":"1" , "Size_Small":"2" }, "ItemImage" : "/wcsstore/StorefrontAssetStore/images/NoImageIcon.jpg", "ItemImage467" : "/wcsstore/StorefrontAssetStore/images/NoImageIcon.jpg", "ItemThumbnailImage" : "/wcsstore/StorefrontAssetStore/images/NoImageIcon.jpg" }, { "catentry_id" : "406506", "Attributes" : { "Colour_Wine":"1" , "Size_Small":"2" }, "ItemImage" : "/wcsstore/StorefrontAssetStore/images/NoImageIcon.jpg", "ItemImage467" : "/wcsstore/StorefrontAssetStore/images/NoImageIcon.jpg", "ItemThumbnailImage" : "/wcsstore/StorefrontAssetStore/images/NoImageIcon.jpg" }, { "catentry_id" : "406507", "Attributes" : { "Colour_Black":"1" , "Size_Large":"2" }, "ItemImage" : "/wcsstore/StorefrontAssetStore/images/NoImageIcon.jpg", "ItemImage467" : "/wcsstore/StorefrontAssetStore/images/NoImageIcon.jpg", "ItemThumbnailImage" : "/wcsstore/StorefrontAssetStore/images/NoImageIcon.jpg" }, { "catentry_id" : "406508", "Attributes" : { "Colour_Blush":"1" , "Size_Small":"2" }, "ItemImage" : "/wcsstore/StorefrontAssetStore/images/NoImageIcon.jpg", "ItemImage467" : "/wcsstore/StorefrontAssetStore/images/NoImageIcon.jpg", "ItemThumbnailImage" : "/wcsstore/StorefrontAssetStore/images/NoImageIcon.jpg" }, { "catentry_id" : "406509", "Attributes" : { "Colour_White":"1" , "Size_Small":"2" }, "ItemImage" : "/wcsstore/StorefrontAssetStore/images/NoImageIcon.jpg", "ItemImage467" : "/wcsstore/StorefrontAssetStore/images/NoImageIcon.jpg", "ItemThumbnailImage" : "/wcsstore/StorefrontAssetStore/images/NoImageIcon.jpg" }, { "catentry_id" : "406510", "Attributes" : { "Colour_Ochre":"1" , "Size_Large":"2" }, "ItemImage" : "/wcsstore/StorefrontAssetStore/images/NoImageIcon.jpg", "ItemImage467" : "/wcsstore/StorefrontAssetStore/images/NoImageIcon.jpg", "ItemThumbnailImage" : "/wcsstore/StorefrontAssetStore/images/NoImageIcon.jpg" }, { "catentry_id" : "406511", "Attributes" : { "Colour_Black":"1" , "Size_Small":"2" }, "ItemImage" : "/wcsstore/StorefrontAssetStore/images/NoImageIcon.jpg", "ItemImage467" : "/wcsstore/StorefrontAssetStore/images/NoImageIcon.jpg", "ItemThumbnailImage" : "/wcsstore/StorefrontAssetStore/images/NoImageIcon.jpg" }, { "catentry_id" : "406512", "Attributes" : { "Colour_Teal":"1" , "Size_Large":"2" }, "ItemImage" : "/wcsstore/StorefrontAssetStore/images/NoImageIcon.jpg", "ItemImage467" : "/wcsstore/StorefrontAssetStore/images/NoImageIcon.jpg", "ItemThumbnailImage" : "/wcsstore/StorefrontAssetStore/images/NoImageIcon.jpg" }, { "catentry_id" : "406513", "Attributes" : { "Colour_Apple":"1" , "Size_Small":"2" }, "ItemImage" : "/wcsstore/StorefrontAssetStore/images/NoImageIcon.jpg", "ItemImage467" : "/wcsstore/StorefrontAssetStore/images/NoImageIcon.jpg", "ItemThumbnailImage" : "/wcsstore/StorefrontAssetStore/images/NoImageIcon.jpg" }, { "catentry_id" : "406514", "Attributes" : { "Colour_Ochre":"1" , "Size_Small":"2" }, "ItemImage" : "/wcsstore/StorefrontAssetStore/images/NoImageIcon.jpg", "ItemImage467" : "/wcsstore/StorefrontAssetStore/images/NoImageIcon.jpg", "ItemThumbnailImage" : "/wcsstore/StorefrontAssetStore/images/NoImageIcon.jpg" }, { "catentry_id" : "406515", "Attributes" : { "Colour_Apple":"1" , "Size_Large":"2" }, "ItemImage" : "/wcsstore/StorefrontAssetStore/images/NoImageIcon.jpg", "ItemImage467" : "/wcsstore/StorefrontAssetStore/images/NoImageIcon.jpg", "ItemThumbnailImage" : "/wcsstore/StorefrontAssetStore/images/NoImageIcon.jpg" }, { "catentry_id" : "406516", "Attributes" : { "Colour_Mauve":"1" , "Size_Large":"2" }, "ItemImage" : "/wcsstore/StorefrontAssetStore/images/NoImageIcon.jpg", "ItemImage467" : "/wcsstore/StorefrontAssetStore/images/NoImageIcon.jpg", "ItemThumbnailImage" : "/wcsstore/StorefrontAssetStore/images/NoImageIcon.jpg" }, { "catentry_id" : "406517", "Attributes" : { "Colour_Fuchsia":"1" , "Size_Large":"2" }, "ItemImage" : "/wcsstore/StorefrontAssetStore/images/NoImageIcon.jpg", "ItemImage467" : "/wcsstore/StorefrontAssetStore/images/NoImageIcon.jpg", "ItemThumbnailImage" : "/wcsstore/StorefrontAssetStore/images/NoImageIcon.jpg" }, { "catentry_id" : "406518", "Attributes" : { "Colour_White":"1" , "Size_Large":"2" }, "ItemImage" : "/wcsstore/StorefrontAssetStore/images/NoImageIcon.jpg", "ItemImage467" : "/wcsstore/StorefrontAssetStore/images/NoImageIcon.jpg", "ItemThumbnailImage" : "/wcsstore/StorefrontAssetStore/images/NoImageIcon.jpg" }, { "catentry_id" : "406519", "Attributes" : { "Colour_Claret":"1" , "Size_Small":"2" }, "ItemImage" : "/wcsstore/StorefrontAssetStore/images/NoImageIcon.jpg", "ItemImage467" : "/wcsstore/StorefrontAssetStore/images/NoImageIcon.jpg", "ItemThumbnailImage" : "/wcsstore/StorefrontAssetStore/images/NoImageIcon.jpg" }, { "catentry_id" : "406520", "Attributes" : { "Colour_Mauve":"1" , "Size_Small":"2" }, "ItemImage" : "/wcsstore/StorefrontAssetStore/images/NoImageIcon.jpg", "ItemImage467" : "/wcsstore/StorefrontAssetStore/images/NoImageIcon.jpg", "ItemThumbnailImage" : "/wcsstore/StorefrontAssetStore/images/NoImageIcon.jpg" }, { "catentry_id" : "406521", "Attributes" : { "Colour_Fuchsia":"1" , "Size_Small":"2" }, "ItemImage" : "/wcsstore/StorefrontAssetStore/images/NoImageIcon.jpg", "ItemImage467" : "/wcsstore/StorefrontAssetStore/images/NoImageIcon.jpg", "ItemThumbnailImage" : "/wcsstore/StorefrontAssetStore/images/NoImageIcon.jpg" }, { "catentry_id" : "406522", "Attributes" : { "Colour_Claret":"1" , "Size_Large":"2" }, "ItemImage" : "/wcsstore/StorefrontAssetStore/images/NoImageIcon.jpg", "ItemImage467" : "/wcsstore/StorefrontAssetStore/images/NoImageIcon.jpg", "ItemThumbnailImage" : "/wcsstore/StorefrontAssetStore/images/NoImageIcon.jpg" }, { "catentry_id" : "406523", "Attributes" : { "Colour_Blush":"1" , "Size_Large":"2" }, "ItemImage" : "/wcsstore/StorefrontAssetStore/images/NoImageIcon.jpg", "ItemImage467" : "/wcsstore/StorefrontAssetStore/images/NoImageIcon.jpg", "ItemThumbnailImage" : "/wcsstore/StorefrontAssetStore/images/NoImageIcon.jpg" } ]
Teddy Bear Throw
is rated out of
5
by
554
.
Rated

3

out of

5
by
chubbymummy
from
Devinely soft, but never the same after washing...
I really, really love these throws. I've got several, in various colours and sizes, and I even have cushion covers. I love them for their softness and lightness. The kids wrap themselves up in them while watching tv, the largest size is a great bedcover. However, they don't wash well, and you'll never get the original softness back. I tumble dried them, washed with and without softener, but it'll never be the same. Soft, but wish it was as the original product. Shame.
Date published: 2015-07-15
Rated

5

out of

5
by
Pensioner
from
Great blanket
Lovely and soft and keeps us nice and warm. Looks good too
Date published: 2015-07-07
Rated

4

out of

5
by
Charlaba
from
Loved by everyone, not sure how well it washes
Extremely soft... it really is a teddy bear! Loved by everyone who touches it. Not sure how well is will wash and it does pick up fluff.
Date published: 2015-06-27
Rated

4

out of

5
by
Lisa loo
from
Throw
Unfortunately I thought I'd ordered a grey one but it turned out to be brown. A friend had collected it for me so didn't want to send it back. Lovely size. Extremely warm just unfortunate it looses lots of fluff
Date published: 2015-06-19
Rated

5

out of

5
by
Lynne
from
I would buy this product again
I use this cover on my settee and it looks super.
Date published: 2015-06-09