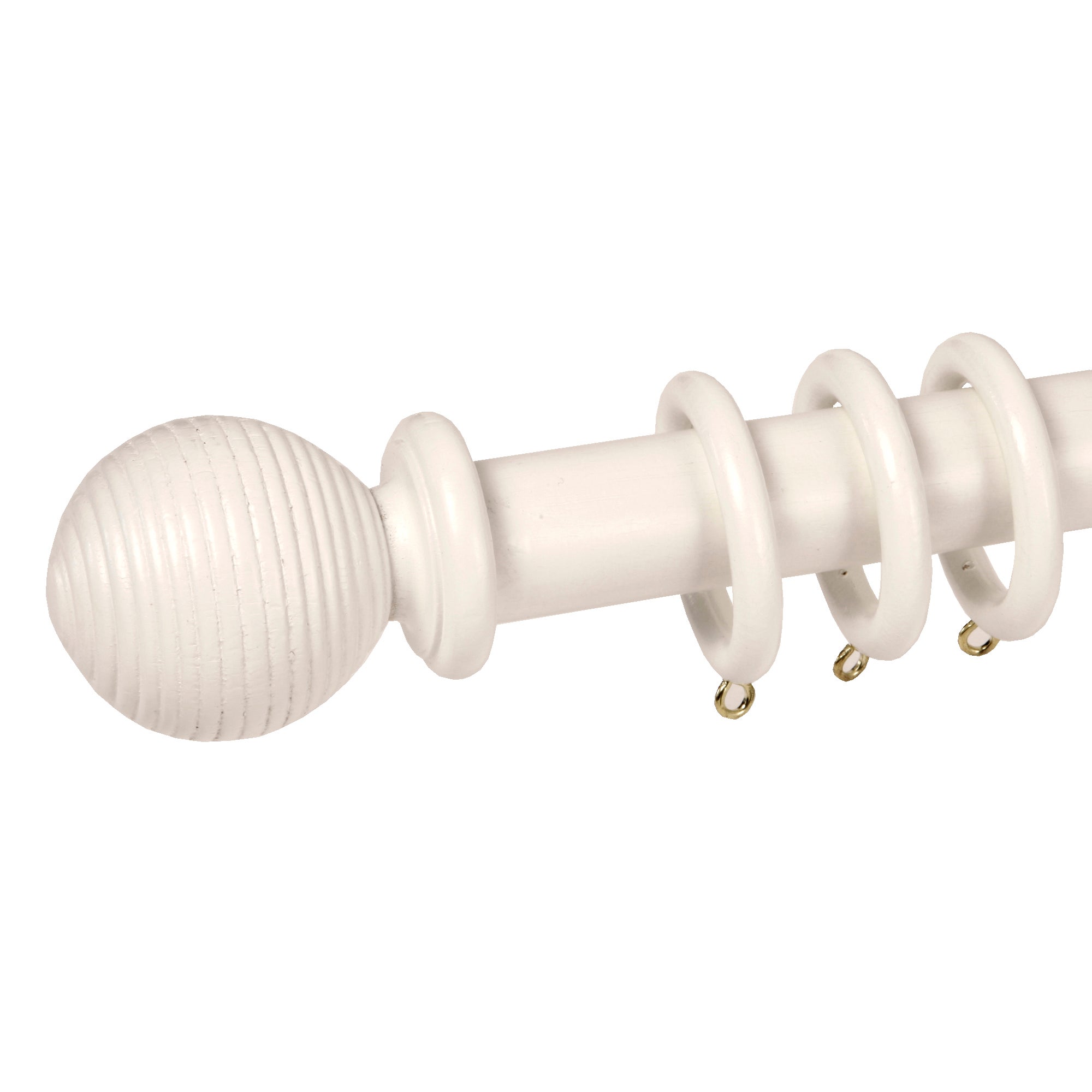 [ { "catentry_id" : "355780", "Attributes" : { "Colour_White":"1" , "Size_L 180cm (71inches)":"2" }, "ItemImage" : "/wcsstore/StorefrontAssetStore/images/NoImageIcon.jpg", "ItemImage467" : "/wcsstore/StorefrontAssetStore/images/NoImageIcon.jpg", "ItemThumbnailImage" : "/wcsstore/StorefrontAssetStore/images/NoImageIcon.jpg" }, { "catentry_id" : "355781", "Attributes" : { "Colour_White":"1" , "Size_L 240cm (94inches)":"2" }, "ItemImage" : "/wcsstore/StorefrontAssetStore/images/NoImageIcon.jpg", "ItemImage467" : "/wcsstore/StorefrontAssetStore/images/NoImageIcon.jpg", "ItemThumbnailImage" : "/wcsstore/StorefrontAssetStore/images/NoImageIcon.jpg" }, { "catentry_id" : "355782", "Attributes" : { "Colour_White":"1" , "Size_L 300cm (118inches)":"2" }, "ItemImage" : "/wcsstore/StorefrontAssetStore/images/NoImageIcon.jpg", "ItemImage467" : "/wcsstore/StorefrontAssetStore/images/NoImageIcon.jpg", "ItemThumbnailImage" : "/wcsstore/StorefrontAssetStore/images/NoImageIcon.jpg" }, { "catentry_id" : "355783", "Attributes" : { "Colour_White":"1" , "Size_L 360cm (142inches)":"2" }, "ItemImage" : "/wcsstore/StorefrontAssetStore/images/NoImageIcon.jpg", "ItemImage467" : "/wcsstore/StorefrontAssetStore/images/NoImageIcon.jpg", "ItemThumbnailImage" : "/wcsstore/StorefrontAssetStore/images/NoImageIcon.jpg" }, { "catentry_id" : "355784", "Attributes" : { "Colour_Cream":"1" , "Size_L 120cm (47inches)":"2" }, "ItemImage" : "/wcsstore/StorefrontAssetStore/images/NoImageIcon.jpg", "ItemImage467" : "/wcsstore/StorefrontAssetStore/images/NoImageIcon.jpg", "ItemThumbnailImage" : "/wcsstore/StorefrontAssetStore/images/NoImageIcon.jpg" }, { "catentry_id" : "355785", "Attributes" : { "Colour_Cream":"1" , "Size_L 180cm (71inches)":"2" }, "ItemImage" : "/wcsstore/StorefrontAssetStore/images/NoImageIcon.jpg", "ItemImage467" : "/wcsstore/StorefrontAssetStore/images/NoImageIcon.jpg", "ItemThumbnailImage" : "/wcsstore/StorefrontAssetStore/images/NoImageIcon.jpg" }, { "catentry_id" : "355786", "Attributes" : { "Colour_Cream":"1" , "Size_L 240cm (94inches)":"2" }, "ItemImage" : "/wcsstore/StorefrontAssetStore/images/NoImageIcon.jpg", "ItemImage467" : "/wcsstore/StorefrontAssetStore/images/NoImageIcon.jpg", "ItemThumbnailImage" : "/wcsstore/StorefrontAssetStore/images/NoImageIcon.jpg" }, { "catentry_id" : "355787", "Attributes" : { "Colour_Cream":"1" , "Size_L 300cm (118inches)":"2" }, "ItemImage" : "/wcsstore/StorefrontAssetStore/images/NoImageIcon.jpg", "ItemImage467" : "/wcsstore/StorefrontAssetStore/images/NoImageIcon.jpg", "ItemThumbnailImage" : "/wcsstore/StorefrontAssetStore/images/NoImageIcon.jpg" }, { "catentry_id" : "355788", "Attributes" : { "Colour_Cream":"1" , "Size_L 360cm (142inches)":"2" }, "ItemImage" : "/wcsstore/StorefrontAssetStore/images/NoImageIcon.jpg", "ItemImage467" : "/wcsstore/StorefrontAssetStore/images/NoImageIcon.jpg", "ItemThumbnailImage" : "/wcsstore/StorefrontAssetStore/images/NoImageIcon.jpg" }, { "catentry_id" : "355789", "Attributes" : { "Colour_Mid Oak (Brown)":"1" , "Size_L 120cm (47inches)":"2" }, "ItemImage" : "/wcsstore/StorefrontAssetStore/images/NoImageIcon.jpg", "ItemImage467" : "/wcsstore/StorefrontAssetStore/images/NoImageIcon.jpg", "ItemThumbnailImage" : "/wcsstore/StorefrontAssetStore/images/NoImageIcon.jpg" }, { "catentry_id" : "355790", "Attributes" : { "Colour_Mid Oak (Brown)":"1" , "Size_L 180cm (71inches)":"2" }, "ItemImage" : "/wcsstore/StorefrontAssetStore/images/NoImageIcon.jpg", "ItemImage467" : "/wcsstore/StorefrontAssetStore/images/NoImageIcon.jpg", "ItemThumbnailImage" : "/wcsstore/StorefrontAssetStore/images/NoImageIcon.jpg" }, { "catentry_id" : "355791", "Attributes" : { "Colour_Mid Oak (Brown)":"1" , "Size_L 240cm (94inches)":"2" }, "ItemImage" : "/wcsstore/StorefrontAssetStore/images/NoImageIcon.jpg", "ItemImage467" : "/wcsstore/StorefrontAssetStore/images/NoImageIcon.jpg", "ItemThumbnailImage" : "/wcsstore/StorefrontAssetStore/images/NoImageIcon.jpg" }, { "catentry_id" : "355792", "Attributes" : { "Colour_Mid Oak (Brown)":"1" , "Size_L 300cm (118inches)":"2" }, "ItemImage" : "/wcsstore/StorefrontAssetStore/images/NoImageIcon.jpg", "ItemImage467" : "/wcsstore/StorefrontAssetStore/images/NoImageIcon.jpg", "ItemThumbnailImage" : "/wcsstore/StorefrontAssetStore/images/NoImageIcon.jpg" }, { "catentry_id" : "355793", "Attributes" : { "Colour_Mid Oak (Brown)":"1" , "Size_L 360cm (142inches)":"2" }, "ItemImage" : "/wcsstore/StorefrontAssetStore/images/NoImageIcon.jpg", "ItemImage467" : "/wcsstore/StorefrontAssetStore/images/NoImageIcon.jpg", "ItemThumbnailImage" : "/wcsstore/StorefrontAssetStore/images/NoImageIcon.jpg" }, { "catentry_id" : "355794", "Attributes" : { "Colour_Beech (Brown)":"1" , "Size_L 120cm (47inches)":"2" }, "ItemImage" : "/wcsstore/StorefrontAssetStore/images/NoImageIcon.jpg", "ItemImage467" : "/wcsstore/StorefrontAssetStore/images/NoImageIcon.jpg", "ItemThumbnailImage" : "/wcsstore/StorefrontAssetStore/images/NoImageIcon.jpg" }, { "catentry_id" : "355795", "Attributes" : { "Colour_Beech (Brown)":"1" , "Size_L 180cm (71inches)":"2" }, "ItemImage" : "/wcsstore/StorefrontAssetStore/images/NoImageIcon.jpg", "ItemImage467" : "/wcsstore/StorefrontAssetStore/images/NoImageIcon.jpg", "ItemThumbnailImage" : "/wcsstore/StorefrontAssetStore/images/NoImageIcon.jpg" }, { "catentry_id" : "355796", "Attributes" : { "Colour_Beech (Brown)":"1" , "Size_L 240cm (94inches)":"2" }, "ItemImage" : "/wcsstore/StorefrontAssetStore/images/NoImageIcon.jpg", "ItemImage467" : "/wcsstore/StorefrontAssetStore/images/NoImageIcon.jpg", "ItemThumbnailImage" : "/wcsstore/StorefrontAssetStore/images/NoImageIcon.jpg" }, { "catentry_id" : "355797", "Attributes" : { "Colour_Beech (Brown)":"1" , "Size_L 300cm (118inches)":"2" }, "ItemImage" : "/wcsstore/StorefrontAssetStore/images/NoImageIcon.jpg", "ItemImage467" : "/wcsstore/StorefrontAssetStore/images/NoImageIcon.jpg", "ItemThumbnailImage" : "/wcsstore/StorefrontAssetStore/images/NoImageIcon.jpg" }, { "catentry_id" : "355798", "Attributes" : { "Colour_Beech (Brown)":"1" , "Size_L 360cm (142inches)":"2" }, "ItemImage" : "/wcsstore/StorefrontAssetStore/images/NoImageIcon.jpg", "ItemImage467" : "/wcsstore/StorefrontAssetStore/images/NoImageIcon.jpg", "ItemThumbnailImage" : "/wcsstore/StorefrontAssetStore/images/NoImageIcon.jpg" }, { "catentry_id" : "355799", "Attributes" : { "Colour_White":"1" , "Size_L 120cm (47inches)":"2" }, "ItemImage" : "/wcsstore/StorefrontAssetStore/images/NoImageIcon.jpg", "ItemImage467" : "/wcsstore/StorefrontAssetStore/images/NoImageIcon.jpg", "ItemThumbnailImage" : "/wcsstore/StorefrontAssetStore/images/NoImageIcon.jpg" } ]
Maine Curtain Pole
is rated out of
5
by
342
.
Rated

5

out of

5
by
Juli
from
Great value for miney
This curtain pole is excellent value for money, hung a pair of expensive curtains from it, the pole looks like it could have been £100
Date published: 2016-02-07
Rated

4

out of

5
by
EB
from
Looks the part and good value too
Wanted a curtain pole that was 10 feet long, looked good, would take a heavyweight curtain and didn't cost the earth. This is it. Would give it 5 stars but for the fact that the middle bracket doesn't fully cover the join (between two poles) if you buy one this length. It looks as good as more expensive ones I've had in the past that cost 3 x the price.
Date published: 2016-01-31
Rated

4

out of

5
by
Welsh Kitchen 55
from
Maine Curtain Pole
This item was purchased online during January and was easily assembled and fitted with the least amount of fuss. The quality of this product is good but the only downside is that the number of rings supplied to hang your curtains are insufficient and in my case additional spares were needed and as these items are not available online a trip to your local Dunelm store is required which in my case means a day trip.
Date published: 2016-01-31
Rated

5

out of

5
by
Dawney21
from
Lovely curtain pole
I needed a new pole so badly. The one I had previously was awful,when you closed or opened the curtains it would get caught on the extender,so annoying! This one however does not have that problem.you screw the pieces together,making the simple job of curtain closing/opening a doddle. Would def recommend this product
Date published: 2016-01-31
Rated

1

out of

5
by
Neil
from
Great product - missing parts
I ordered this product online and when it arrived it had green Dunelm tape around the centre of the box. On inspection 5 of the 36 curtain rings were missing. I accept that packaging can get damaged but I do expect that someone who is applying the repair tape would check to make sure all the parts are included. I will think twice before ordering Dunelm products online.
Date published: 2016-01-30