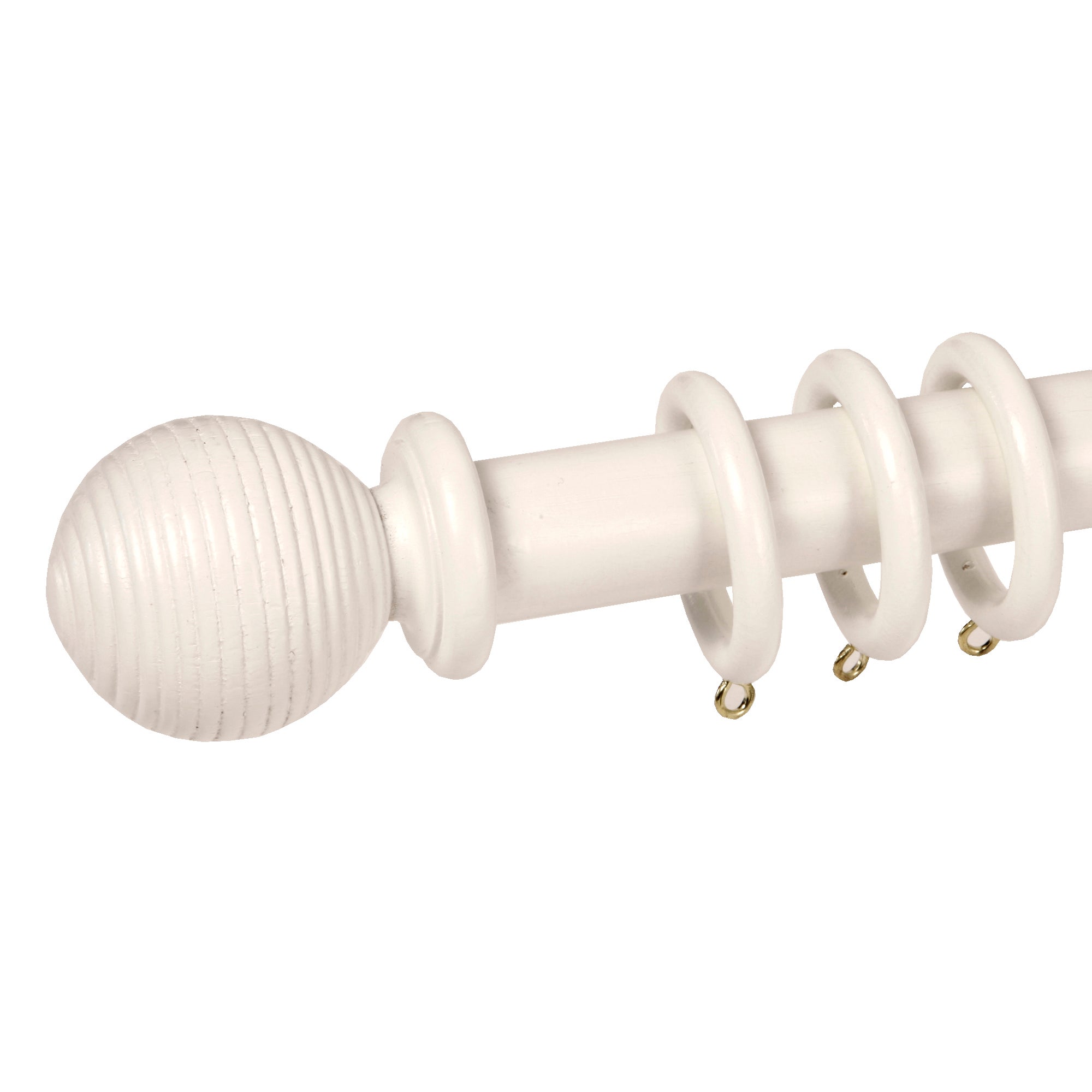 [ { "catentry_id" : "355780", "Attributes" : { "Colour_White":"1" , "Size_L 180cm (71inches)":"2" }, "ItemImage" : "/wcsstore/StorefrontAssetStore/images/NoImageIcon.jpg", "ItemImage467" : "/wcsstore/StorefrontAssetStore/images/NoImageIcon.jpg", "ItemThumbnailImage" : "/wcsstore/StorefrontAssetStore/images/NoImageIcon.jpg" }, { "catentry_id" : "355781", "Attributes" : { "Colour_White":"1" , "Size_L 240cm (94inches)":"2" }, "ItemImage" : "/wcsstore/StorefrontAssetStore/images/NoImageIcon.jpg", "ItemImage467" : "/wcsstore/StorefrontAssetStore/images/NoImageIcon.jpg", "ItemThumbnailImage" : "/wcsstore/StorefrontAssetStore/images/NoImageIcon.jpg" }, { "catentry_id" : "355782", "Attributes" : { "Colour_White":"1" , "Size_L 300cm (118inches)":"2" }, "ItemImage" : "/wcsstore/StorefrontAssetStore/images/NoImageIcon.jpg", "ItemImage467" : "/wcsstore/StorefrontAssetStore/images/NoImageIcon.jpg", "ItemThumbnailImage" : "/wcsstore/StorefrontAssetStore/images/NoImageIcon.jpg" }, { "catentry_id" : "355783", "Attributes" : { "Colour_White":"1" , "Size_L 360cm (142inches)":"2" }, "ItemImage" : "/wcsstore/StorefrontAssetStore/images/NoImageIcon.jpg", "ItemImage467" : "/wcsstore/StorefrontAssetStore/images/NoImageIcon.jpg", "ItemThumbnailImage" : "/wcsstore/StorefrontAssetStore/images/NoImageIcon.jpg" }, { "catentry_id" : "355784", "Attributes" : { "Colour_Cream":"1" , "Size_L 120cm (47inches)":"2" }, "ItemImage" : "/wcsstore/StorefrontAssetStore/images/NoImageIcon.jpg", "ItemImage467" : "/wcsstore/StorefrontAssetStore/images/NoImageIcon.jpg", "ItemThumbnailImage" : "/wcsstore/StorefrontAssetStore/images/NoImageIcon.jpg" }, { "catentry_id" : "355785", "Attributes" : { "Colour_Cream":"1" , "Size_L 180cm (71inches)":"2" }, "ItemImage" : "/wcsstore/StorefrontAssetStore/images/NoImageIcon.jpg", "ItemImage467" : "/wcsstore/StorefrontAssetStore/images/NoImageIcon.jpg", "ItemThumbnailImage" : "/wcsstore/StorefrontAssetStore/images/NoImageIcon.jpg" }, { "catentry_id" : "355786", "Attributes" : { "Colour_Cream":"1" , "Size_L 240cm (94inches)":"2" }, "ItemImage" : "/wcsstore/StorefrontAssetStore/images/NoImageIcon.jpg", "ItemImage467" : "/wcsstore/StorefrontAssetStore/images/NoImageIcon.jpg", "ItemThumbnailImage" : "/wcsstore/StorefrontAssetStore/images/NoImageIcon.jpg" }, { "catentry_id" : "355787", "Attributes" : { "Colour_Cream":"1" , "Size_L 300cm (118inches)":"2" }, "ItemImage" : "/wcsstore/StorefrontAssetStore/images/NoImageIcon.jpg", "ItemImage467" : "/wcsstore/StorefrontAssetStore/images/NoImageIcon.jpg", "ItemThumbnailImage" : "/wcsstore/StorefrontAssetStore/images/NoImageIcon.jpg" }, { "catentry_id" : "355788", "Attributes" : { "Colour_Cream":"1" , "Size_L 360cm (142inches)":"2" }, "ItemImage" : "/wcsstore/StorefrontAssetStore/images/NoImageIcon.jpg", "ItemImage467" : "/wcsstore/StorefrontAssetStore/images/NoImageIcon.jpg", "ItemThumbnailImage" : "/wcsstore/StorefrontAssetStore/images/NoImageIcon.jpg" }, { "catentry_id" : "355789", "Attributes" : { "Colour_Mid Oak (Brown)":"1" , "Size_L 120cm (47inches)":"2" }, "ItemImage" : "/wcsstore/StorefrontAssetStore/images/NoImageIcon.jpg", "ItemImage467" : "/wcsstore/StorefrontAssetStore/images/NoImageIcon.jpg", "ItemThumbnailImage" : "/wcsstore/StorefrontAssetStore/images/NoImageIcon.jpg" }, { "catentry_id" : "355790", "Attributes" : { "Colour_Mid Oak (Brown)":"1" , "Size_L 180cm (71inches)":"2" }, "ItemImage" : "/wcsstore/StorefrontAssetStore/images/NoImageIcon.jpg", "ItemImage467" : "/wcsstore/StorefrontAssetStore/images/NoImageIcon.jpg", "ItemThumbnailImage" : "/wcsstore/StorefrontAssetStore/images/NoImageIcon.jpg" }, { "catentry_id" : "355791", "Attributes" : { "Colour_Mid Oak (Brown)":"1" , "Size_L 240cm (94inches)":"2" }, "ItemImage" : "/wcsstore/StorefrontAssetStore/images/NoImageIcon.jpg", "ItemImage467" : "/wcsstore/StorefrontAssetStore/images/NoImageIcon.jpg", "ItemThumbnailImage" : "/wcsstore/StorefrontAssetStore/images/NoImageIcon.jpg" }, { "catentry_id" : "355792", "Attributes" : { "Colour_Mid Oak (Brown)":"1" , "Size_L 300cm (118inches)":"2" }, "ItemImage" : "/wcsstore/StorefrontAssetStore/images/NoImageIcon.jpg", "ItemImage467" : "/wcsstore/StorefrontAssetStore/images/NoImageIcon.jpg", "ItemThumbnailImage" : "/wcsstore/StorefrontAssetStore/images/NoImageIcon.jpg" }, { "catentry_id" : "355793", "Attributes" : { "Colour_Mid Oak (Brown)":"1" , "Size_L 360cm (142inches)":"2" }, "ItemImage" : "/wcsstore/StorefrontAssetStore/images/NoImageIcon.jpg", "ItemImage467" : "/wcsstore/StorefrontAssetStore/images/NoImageIcon.jpg", "ItemThumbnailImage" : "/wcsstore/StorefrontAssetStore/images/NoImageIcon.jpg" }, { "catentry_id" : "355794", "Attributes" : { "Colour_Beech (Brown)":"1" , "Size_L 120cm (47inches)":"2" }, "ItemImage" : "/wcsstore/StorefrontAssetStore/images/NoImageIcon.jpg", "ItemImage467" : "/wcsstore/StorefrontAssetStore/images/NoImageIcon.jpg", "ItemThumbnailImage" : "/wcsstore/StorefrontAssetStore/images/NoImageIcon.jpg" }, { "catentry_id" : "355795", "Attributes" : { "Colour_Beech (Brown)":"1" , "Size_L 180cm (71inches)":"2" }, "ItemImage" : "/wcsstore/StorefrontAssetStore/images/NoImageIcon.jpg", "ItemImage467" : "/wcsstore/StorefrontAssetStore/images/NoImageIcon.jpg", "ItemThumbnailImage" : "/wcsstore/StorefrontAssetStore/images/NoImageIcon.jpg" }, { "catentry_id" : "355796", "Attributes" : { "Colour_Beech (Brown)":"1" , "Size_L 240cm (94inches)":"2" }, "ItemImage" : "/wcsstore/StorefrontAssetStore/images/NoImageIcon.jpg", "ItemImage467" : "/wcsstore/StorefrontAssetStore/images/NoImageIcon.jpg", "ItemThumbnailImage" : "/wcsstore/StorefrontAssetStore/images/NoImageIcon.jpg" }, { "catentry_id" : "355797", "Attributes" : { "Colour_Beech (Brown)":"1" , "Size_L 300cm (118inches)":"2" }, "ItemImage" : "/wcsstore/StorefrontAssetStore/images/NoImageIcon.jpg", "ItemImage467" : "/wcsstore/StorefrontAssetStore/images/NoImageIcon.jpg", "ItemThumbnailImage" : "/wcsstore/StorefrontAssetStore/images/NoImageIcon.jpg" }, { "catentry_id" : "355798", "Attributes" : { "Colour_Beech (Brown)":"1" , "Size_L 360cm (142inches)":"2" }, "ItemImage" : "/wcsstore/StorefrontAssetStore/images/NoImageIcon.jpg", "ItemImage467" : "/wcsstore/StorefrontAssetStore/images/NoImageIcon.jpg", "ItemThumbnailImage" : "/wcsstore/StorefrontAssetStore/images/NoImageIcon.jpg" }, { "catentry_id" : "355799", "Attributes" : { "Colour_White":"1" , "Size_L 120cm (47inches)":"2" }, "ItemImage" : "/wcsstore/StorefrontAssetStore/images/NoImageIcon.jpg", "ItemImage467" : "/wcsstore/StorefrontAssetStore/images/NoImageIcon.jpg", "ItemThumbnailImage" : "/wcsstore/StorefrontAssetStore/images/NoImageIcon.jpg" } ]
Maine Curtain Pole
is rated out of
5
by
263
.
Rated

2

out of

5
by
Robbie
from
Ok but not great
I bought this pole for the size , but was very disappointed it was quite thin , the middle section does not match up right so there is a droop , the middle holder compensates this but the holders are all quite shallow so you can see the Middle join of the two poles . The end caps screw on so to take an eyelet curtain off you either have to unscrew the middle or the end cap unlike any I have had before and through use I would imagine they would wear .not as nice as a cheaper pole that I needed for a smaller window
Date published: 2015-08-31
Rated

5

out of

5
by
Helen
from
Maine curtain pole
Great curtain pole easy to put up. Bought two but one arrived with parts missing, spoke to customer services and happy to arrange delivery of missing parts
Date published: 2015-08-31
Rated

5

out of

5
by
Mostarick
from
Great buy
This is the second curtain pole I have purchased from Dunelm as well as other items ( curtains etc). An excellent product, easy to install and good looking in situe as well as perfect in operation.
Date published: 2015-08-28
Rated

3

out of

5
by
Anne
from
I was looking for something 'plain'
These look fresh and brighten up my windows. A bit disappointed with one pack of 12 rings which were damaged and wood chipped = all of them.
Date published: 2015-08-25
Rated

1

out of

5
by
RjW
from
rubbish product!
Wilco have a much better one. The poll and brackets are 2 different whites, and the paint on the poll was still tacky when it came out of the box leaving me with paint on my hands. The wall brackets are flimsy and one of the polls was bowed. It's was too expensive for the quality.
Date published: 2015-08-25