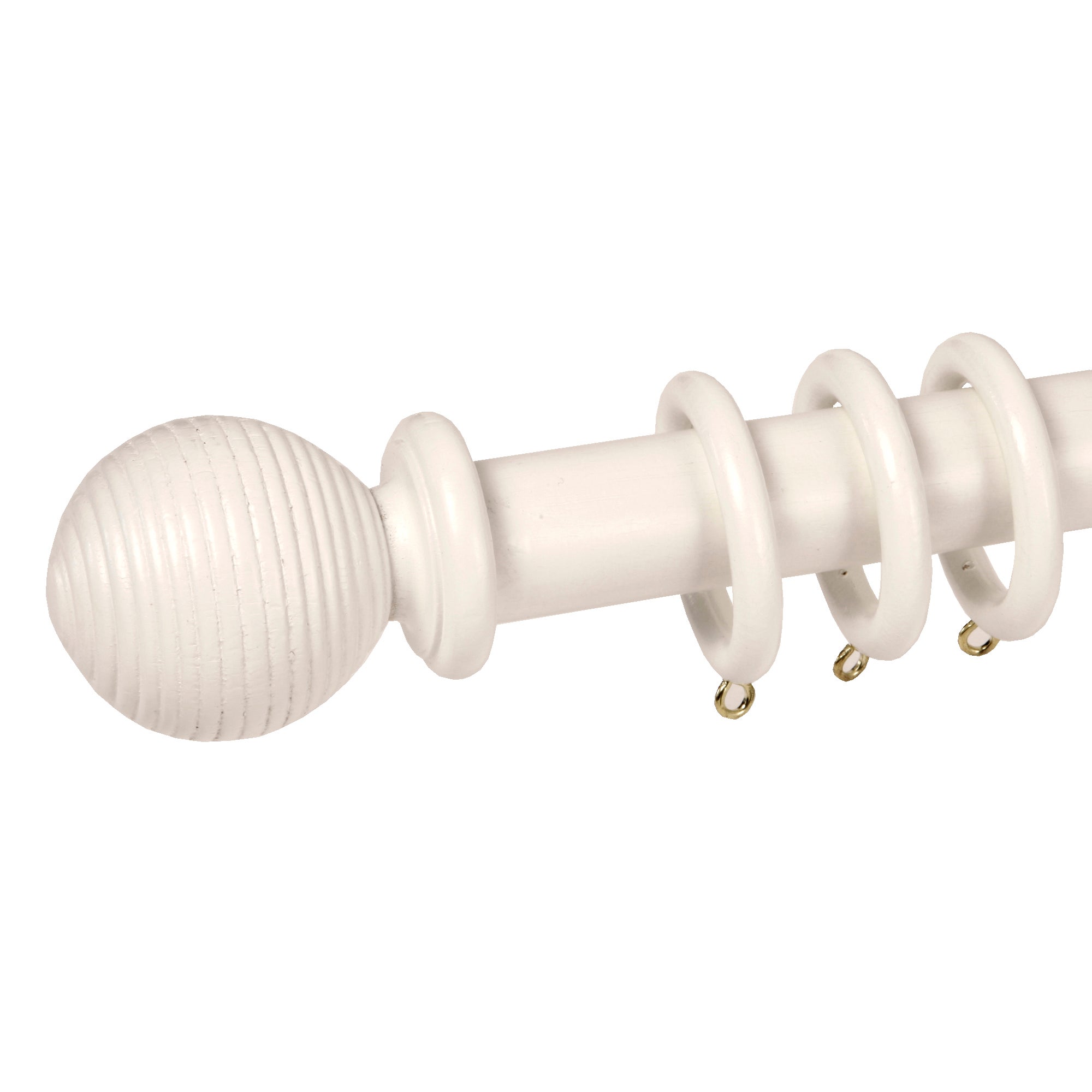 [ { "catentry_id" : "355780", "Attributes" : { "Colour_White":"1" , "Size_L 180cm (71inches)":"2" }, "ItemImage" : "/wcsstore/StorefrontAssetStore/images/NoImageIcon.jpg", "ItemImage467" : "/wcsstore/StorefrontAssetStore/images/NoImageIcon.jpg", "ItemThumbnailImage" : "/wcsstore/StorefrontAssetStore/images/NoImageIcon.jpg" }, { "catentry_id" : "355781", "Attributes" : { "Colour_White":"1" , "Size_L 240cm (94inches)":"2" }, "ItemImage" : "/wcsstore/StorefrontAssetStore/images/NoImageIcon.jpg", "ItemImage467" : "/wcsstore/StorefrontAssetStore/images/NoImageIcon.jpg", "ItemThumbnailImage" : "/wcsstore/StorefrontAssetStore/images/NoImageIcon.jpg" }, { "catentry_id" : "355782", "Attributes" : { "Colour_White":"1" , "Size_L 300cm (118inches)":"2" }, "ItemImage" : "/wcsstore/StorefrontAssetStore/images/NoImageIcon.jpg", "ItemImage467" : "/wcsstore/StorefrontAssetStore/images/NoImageIcon.jpg", "ItemThumbnailImage" : "/wcsstore/StorefrontAssetStore/images/NoImageIcon.jpg" }, { "catentry_id" : "355783", "Attributes" : { "Colour_White":"1" , "Size_L 360cm (142inches)":"2" }, "ItemImage" : "/wcsstore/StorefrontAssetStore/images/NoImageIcon.jpg", "ItemImage467" : "/wcsstore/StorefrontAssetStore/images/NoImageIcon.jpg", "ItemThumbnailImage" : "/wcsstore/StorefrontAssetStore/images/NoImageIcon.jpg" }, { "catentry_id" : "355784", "Attributes" : { "Colour_Cream":"1" , "Size_L 120cm (47inches)":"2" }, "ItemImage" : "/wcsstore/StorefrontAssetStore/images/NoImageIcon.jpg", "ItemImage467" : "/wcsstore/StorefrontAssetStore/images/NoImageIcon.jpg", "ItemThumbnailImage" : "/wcsstore/StorefrontAssetStore/images/NoImageIcon.jpg" }, { "catentry_id" : "355785", "Attributes" : { "Colour_Cream":"1" , "Size_L 180cm (71inches)":"2" }, "ItemImage" : "/wcsstore/StorefrontAssetStore/images/NoImageIcon.jpg", "ItemImage467" : "/wcsstore/StorefrontAssetStore/images/NoImageIcon.jpg", "ItemThumbnailImage" : "/wcsstore/StorefrontAssetStore/images/NoImageIcon.jpg" }, { "catentry_id" : "355786", "Attributes" : { "Colour_Cream":"1" , "Size_L 240cm (94inches)":"2" }, "ItemImage" : "/wcsstore/StorefrontAssetStore/images/NoImageIcon.jpg", "ItemImage467" : "/wcsstore/StorefrontAssetStore/images/NoImageIcon.jpg", "ItemThumbnailImage" : "/wcsstore/StorefrontAssetStore/images/NoImageIcon.jpg" }, { "catentry_id" : "355787", "Attributes" : { "Colour_Cream":"1" , "Size_L 300cm (118inches)":"2" }, "ItemImage" : "/wcsstore/StorefrontAssetStore/images/NoImageIcon.jpg", "ItemImage467" : "/wcsstore/StorefrontAssetStore/images/NoImageIcon.jpg", "ItemThumbnailImage" : "/wcsstore/StorefrontAssetStore/images/NoImageIcon.jpg" }, { "catentry_id" : "355788", "Attributes" : { "Colour_Cream":"1" , "Size_L 360cm (142inches)":"2" }, "ItemImage" : "/wcsstore/StorefrontAssetStore/images/NoImageIcon.jpg", "ItemImage467" : "/wcsstore/StorefrontAssetStore/images/NoImageIcon.jpg", "ItemThumbnailImage" : "/wcsstore/StorefrontAssetStore/images/NoImageIcon.jpg" }, { "catentry_id" : "355789", "Attributes" : { "Colour_Mid Oak (Brown)":"1" , "Size_L 120cm (47inches)":"2" }, "ItemImage" : "/wcsstore/StorefrontAssetStore/images/NoImageIcon.jpg", "ItemImage467" : "/wcsstore/StorefrontAssetStore/images/NoImageIcon.jpg", "ItemThumbnailImage" : "/wcsstore/StorefrontAssetStore/images/NoImageIcon.jpg" }, { "catentry_id" : "355790", "Attributes" : { "Colour_Mid Oak (Brown)":"1" , "Size_L 180cm (71inches)":"2" }, "ItemImage" : "/wcsstore/StorefrontAssetStore/images/NoImageIcon.jpg", "ItemImage467" : "/wcsstore/StorefrontAssetStore/images/NoImageIcon.jpg", "ItemThumbnailImage" : "/wcsstore/StorefrontAssetStore/images/NoImageIcon.jpg" }, { "catentry_id" : "355791", "Attributes" : { "Colour_Mid Oak (Brown)":"1" , "Size_L 240cm (94inches)":"2" }, "ItemImage" : "/wcsstore/StorefrontAssetStore/images/NoImageIcon.jpg", "ItemImage467" : "/wcsstore/StorefrontAssetStore/images/NoImageIcon.jpg", "ItemThumbnailImage" : "/wcsstore/StorefrontAssetStore/images/NoImageIcon.jpg" }, { "catentry_id" : "355792", "Attributes" : { "Colour_Mid Oak (Brown)":"1" , "Size_L 300cm (118inches)":"2" }, "ItemImage" : "/wcsstore/StorefrontAssetStore/images/NoImageIcon.jpg", "ItemImage467" : "/wcsstore/StorefrontAssetStore/images/NoImageIcon.jpg", "ItemThumbnailImage" : "/wcsstore/StorefrontAssetStore/images/NoImageIcon.jpg" }, { "catentry_id" : "355793", "Attributes" : { "Colour_Mid Oak (Brown)":"1" , "Size_L 360cm (142inches)":"2" }, "ItemImage" : "/wcsstore/StorefrontAssetStore/images/NoImageIcon.jpg", "ItemImage467" : "/wcsstore/StorefrontAssetStore/images/NoImageIcon.jpg", "ItemThumbnailImage" : "/wcsstore/StorefrontAssetStore/images/NoImageIcon.jpg" }, { "catentry_id" : "355794", "Attributes" : { "Colour_Beech (Brown)":"1" , "Size_L 120cm (47inches)":"2" }, "ItemImage" : "/wcsstore/StorefrontAssetStore/images/NoImageIcon.jpg", "ItemImage467" : "/wcsstore/StorefrontAssetStore/images/NoImageIcon.jpg", "ItemThumbnailImage" : "/wcsstore/StorefrontAssetStore/images/NoImageIcon.jpg" }, { "catentry_id" : "355795", "Attributes" : { "Colour_Beech (Brown)":"1" , "Size_L 180cm (71inches)":"2" }, "ItemImage" : "/wcsstore/StorefrontAssetStore/images/NoImageIcon.jpg", "ItemImage467" : "/wcsstore/StorefrontAssetStore/images/NoImageIcon.jpg", "ItemThumbnailImage" : "/wcsstore/StorefrontAssetStore/images/NoImageIcon.jpg" }, { "catentry_id" : "355796", "Attributes" : { "Colour_Beech (Brown)":"1" , "Size_L 240cm (94inches)":"2" }, "ItemImage" : "/wcsstore/StorefrontAssetStore/images/NoImageIcon.jpg", "ItemImage467" : "/wcsstore/StorefrontAssetStore/images/NoImageIcon.jpg", "ItemThumbnailImage" : "/wcsstore/StorefrontAssetStore/images/NoImageIcon.jpg" }, { "catentry_id" : "355797", "Attributes" : { "Colour_Beech (Brown)":"1" , "Size_L 300cm (118inches)":"2" }, "ItemImage" : "/wcsstore/StorefrontAssetStore/images/NoImageIcon.jpg", "ItemImage467" : "/wcsstore/StorefrontAssetStore/images/NoImageIcon.jpg", "ItemThumbnailImage" : "/wcsstore/StorefrontAssetStore/images/NoImageIcon.jpg" }, { "catentry_id" : "355798", "Attributes" : { "Colour_Beech (Brown)":"1" , "Size_L 360cm (142inches)":"2" }, "ItemImage" : "/wcsstore/StorefrontAssetStore/images/NoImageIcon.jpg", "ItemImage467" : "/wcsstore/StorefrontAssetStore/images/NoImageIcon.jpg", "ItemThumbnailImage" : "/wcsstore/StorefrontAssetStore/images/NoImageIcon.jpg" }, { "catentry_id" : "355799", "Attributes" : { "Colour_White":"1" , "Size_L 120cm (47inches)":"2" }, "ItemImage" : "/wcsstore/StorefrontAssetStore/images/NoImageIcon.jpg", "ItemImage467" : "/wcsstore/StorefrontAssetStore/images/NoImageIcon.jpg", "ItemThumbnailImage" : "/wcsstore/StorefrontAssetStore/images/NoImageIcon.jpg" } ]
Maine Curtain Pole
is rated out of
5
by
243
.
Rated

3

out of

5
by
Tony
from
fixings suspect quality
Product was ok except for one fairly important thing. The 2.4m pole requires a joint which is made by the use of a dbl worm type screw. However when putting this in the pre drilled hole and screwing the two sections of pole together - it sheared completely with one side being embeded in the pole section and unable to remove. I had to use a small metal plate on the top outer side of pole to keep the two sections together. Its working but is somewhat wobbly. Regards A Stridgeon
Date published: 2015-05-14
Rated

3

out of

5
by
Breton Lass
from
MAINE CREAM CURTAIN POLE
The rail is fine and looks very nice but it lacks a central support. There are never enough rings supplied so we bought extra. We are very disappointed with the rings. They are not round so drag rather than glide along the poles. As soon as we put them on, the covering began to rub off exposing a darker colour underneath. So all in all, pole and finialss good, rings not good.
Date published: 2015-05-12
Rated

5

out of

5
by
Tim
from
Perfect
.
Date published: 2015-05-10
Rated

4

out of

5
by
Les Comfort
from
Just exactly what I wanted for a bedroom.
I had purchased the same poles in the past for my living room and found them easy to use when changing over curtains for cleaning.
Date published: 2015-05-07
Rated

4

out of

5
by
spider
from
Looks good
Looks very nice for its purpose which are light weight curtains. It is not a chunky wood so not sure how it would perform for heavy curtains.
Date published: 2015-05-04