Before pulling the cords to gather the heading tape, double check your window width to ensure the gathered width will be wide enough to cover the window. When fully gathered, pencil pleat curtains are half of their original, pre-gathered width. It is important to check this first, as the curtains cannot be returned once the header tape has been gathered, unless the product is faulty.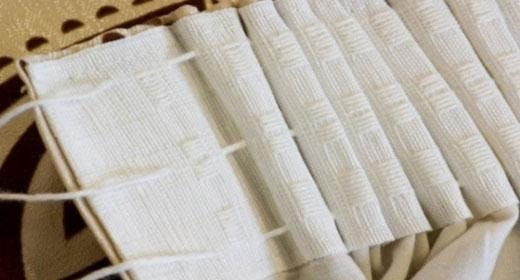 Once you have checked the width and are ready to gather, secure all of the cords at one end of the header tape. This is to make sure the cords do not detach from the header tape when drawing them through to create the gather.
At the unsecured end, take hold of the loose cords gently pull them. Try and do this evenly so the finished effect will be nice and straight.
Once you are happy with the width and appearance of your curtains, tie the cords. Do not cut the cords in case you need to change the width or appearance.
Make sure there is an even number of curtain hooks for each curtain, and attach them to the header tape at equal distances.