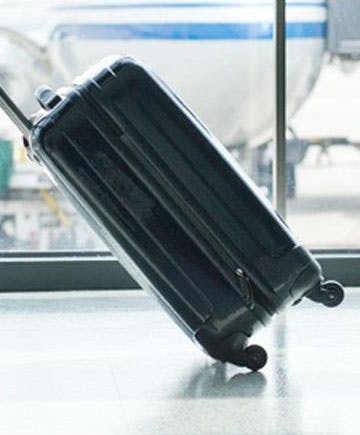 Wheels
Most traditional suitcases come with wheels as standard, offering the opportunity to pull your bag behind you. Being able to roll your case's weight easily is essential if you have to move your luggage any distance.
With a weight allowance of up to 5kg-10kg, even cabin sized hand luggage can be tiring to carry after a while, so bottom mounted wheels that let your case glide across the floor will provide much needed relief.
Wheeled cases feature two or four wheels.
A case with two fixed position wheels can be tilted and moved forwards and backwards easily. With the body of your case resting on two rolling points, the weight of your luggage will feel far reduced.
If maximum manoeuvrability is a high priority and you prefer to feel as little weight as possible, swivel wheels are perfect for you. Four wheels on the base of the case spreads weight evenly, with 360° spinner wheels making your case easier to navigate in any direction without lifting.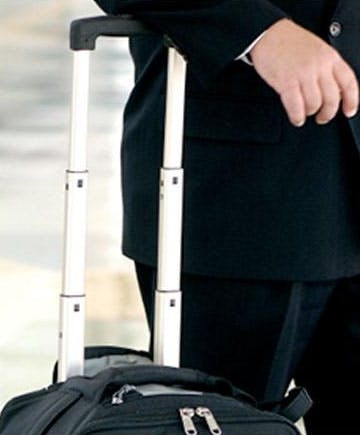 Handles
An extending handle is the natural travel companion of a wheeled suitcase. A retracting handle can't be used to lift and carry your case, but will be highly useful when you want to pull it and its contents through the airport without bending or stretching.
A push-button telescopic handle makes control simple by only extending and retracting when the button is pressed, so it won't slide out or collapse unexpectedly.
Most suitcases will also have simple grab handles. These handles can be made from padded fabric or plastic, and are perfect for quick and easy lifting and carrying for short distances.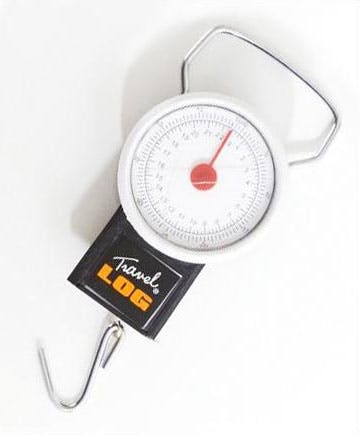 Weight
You may want to consider the weight of your bag before you purchase, particularly if you will need to carry it for an extended period or have concerns about airline weight restrictions. It could make a difference if you tend to pack on the heavy side, or are aiming to travel as light as possible.
Hand luggage has the lowest weight allowance, with many flight providers limiting passengers to somewhere between 5kg-10kg. Always check with your airline before you fly, and bear in mind that not adhering to flight weight restrictions will mean checking your bag into the hold and paying a further fee.