Luggage Buying Guide
Pack your luggage in style
First things first…
How is the case going to travel? The size of your luggage will be determined by the amount of clothing and holiday essentials you need for the duration of your trip, but also where your case will be stored in transit. Make sure your luggage will fit easily into the boot of your car before you fill it with travel essentials, and check with any travel providers about size or weight guidance.
When flying, airline luggage allowances are far more generous for checked-in luggage than cabin luggage, though there will still be restrictions in place. Be aware that exceeding your airline's checked luggage limits will incur further charges.
Cabin luggage and flight bags are subject to strict guidelines as any hand luggage must fit safely into overhead storage or beneath the seat in front of you.
The size and weight allowance for cabin luggage varies between airlines so check with your travel provider before you fly, otherwise you may be asked to check-in oversized and overweight hand luggage. Not only will this mean an unexpected charge before your holiday begins, you'll also be separated from those essentials you've packed to keep you comfortable and entertained on the flight.
---
Cabin suitcases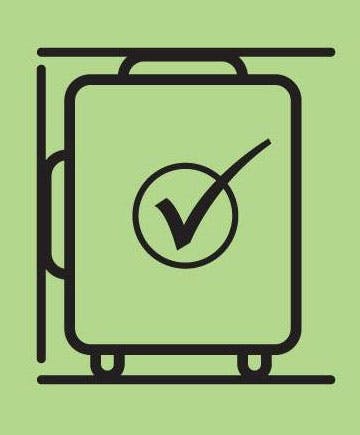 If a bag is labelled as cabin appropriate, the dimensions will fit within most airline hand luggage limitations. Many airlines limit cabin luggage to dimensions around 50cm x 40cm x 20cm, but weight allowance is much more varied.
Most of us have experienced that feeling of panic when we can't seem to find our passport at the bottom of our bag. Because cabin baggage is designed to be taken with you through all the requisite security checks, these smaller pieces of luggage usually incorporate several pockets to keep your travel documents, passport and itinerary easily accessible at all times.
---
Soft sided suitcases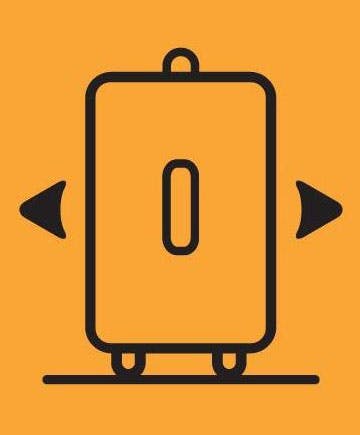 Soft sided suitcases are the most common and most popular choice for holiday travel. Made from durable synthetic materials like polyester or nylon, soft sided cases allow for more flexibility when packing, often including expandable sides so you can squeeze in an extra souvenir or two.
Because they have more 'give' than hard cases they're easier to squeeze into tight spots and they can absorb shock better. This means if your case falls off your trolley or from storage, the impact of the fall is less likely to cause damage.
---
Manoeuvrability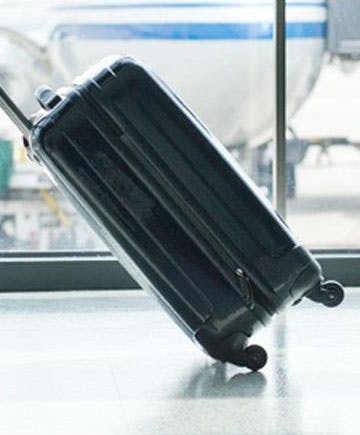 Wheels
Most traditional suitcases come with wheels as standard, offering the opportunity to pull your bag behind you. Being able to roll your case's weight easily is essential if you have to move your luggage any distance.
With a weight allowance of up to 5kg-10kg, even cabin sized hand luggage can be tiring to carry after a while, so bottom mounted wheels that let your case glide across the floor will provide much needed relief.
Wheeled cases feature two or four wheels.
A case with two fixed position wheels can be tilted and moved forwards and backwards easily. With the body of your case resting on two rolling points, the weight of your luggage will feel far reduced.
If maximum manoeuvrability is a high priority and you prefer to feel as little weight as possible, swivel wheels are perfect for you. Four wheels on the base of the case spreads weight evenly, with 360° spinner wheels making your case easier to navigate in any direction without lifting.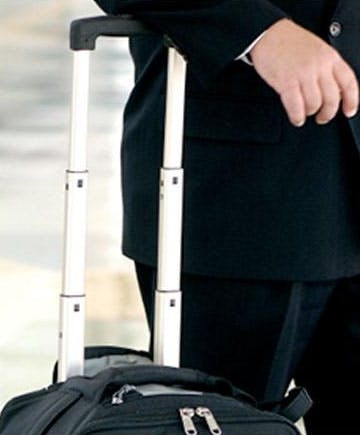 Handles
An extending handle is the natural travel companion of a wheeled suitcase. A retracting handle can't be used to lift and carry your case, but will be highly useful when you want to pull it and its contents through the airport without bending or stretching.
A push-button telescopic handle makes control simple by only extending and retracting when the button is pressed, so it won't slide out or collapse unexpectedly.
Most suitcases will also have simple grab handles. These handles can be made from padded fabric or plastic, and are perfect for quick and easy lifting and carrying for short distances.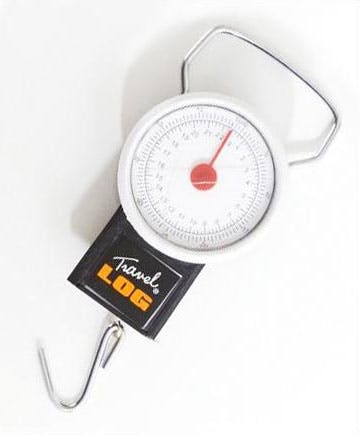 Weight
You may want to consider the weight of your bag before you purchase, particularly if you will need to carry it for an extended period or have concerns about airline weight restrictions. It could make a difference if you tend to pack on the heavy side, or are aiming to travel as light as possible.
Hand luggage has the lowest weight allowance, with many flight providers limiting passengers to somewhere between 5kg-10kg. Always check with your airline before you fly, and bear in mind that not adhering to flight weight restrictions will mean checking your bag into the hold and paying a further fee.
---
Convenience
Pockets and compartments make organising your clothes, shoes and toiletries easy and help to keep things neat in transit. Having different sections in your luggage also makes it easier to find an item from inside without needing to disrupt or remove the entire contents of the bag.
While you probably keep your toiletries compact and accessible by packing them all in a wash bag, you can apply the same organisation to other areas of your holiday packing. Clear travel-sized vacuum packs provide airtight clothing storage that reduces their size by up to 75%, and make it quick and easy to identify what's inside.
---
Luggage security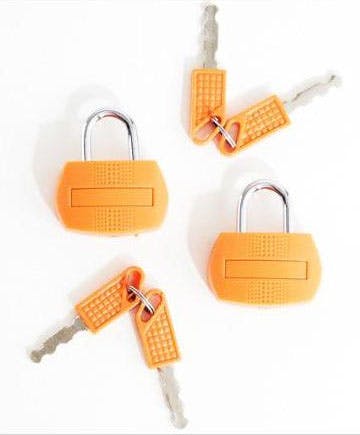 No-one wants to think about being a victim of crime, especially on holiday, but taking preventative steps will make it easier to relax and enjoy yourself.
Not just a consideration to deter thefts, securing your luggage with a suitcase lock will also ensure zip fastenings don't get nudged open and accidentally spill its contents.
---
Recognisability
Identifying your case is easy... until you need to spot it on the baggage carousel! It may sound obvious, but make sure you know what your suitcase looks like. If you can't bear to part with your elegant black suitcase, add something distinctive to the outside. Brightly coloured luggage straps, eye-catching luggage labels or even a ribbon tied around the handle will help you spot your bag in a crowd.
---
Travel tips
Make a list before you pack and tick off items as you add them to your case. Being systematic and having a visual reference for the contents of your case will put a stop to those 'Did I pack that?' moments in the middle of the night and remove the need to rummage.
Don't forget to take an adapter plug for each electrical item. Taking a single adapter will seem like a space saver but you may want to use two devices or appliances at the same time.
Always check luggage restrictions with your airline and transport provider before travelling. Weight and size limitations vary and fines can be substantial if you don't adhere to their guidelines.
Label your luggage. Discreetly adding your name and address to your bag will help in your bag's safe return if you become separated, and an eye-catching luggage tag will make it easy to identify at the baggage collection point.
Once you've claimed your luggage from the airport carousel, take the time to check it over. In the unlikely event any damage has occurred during the flight or handling, you'll need to raise it before you leave the airport.
---